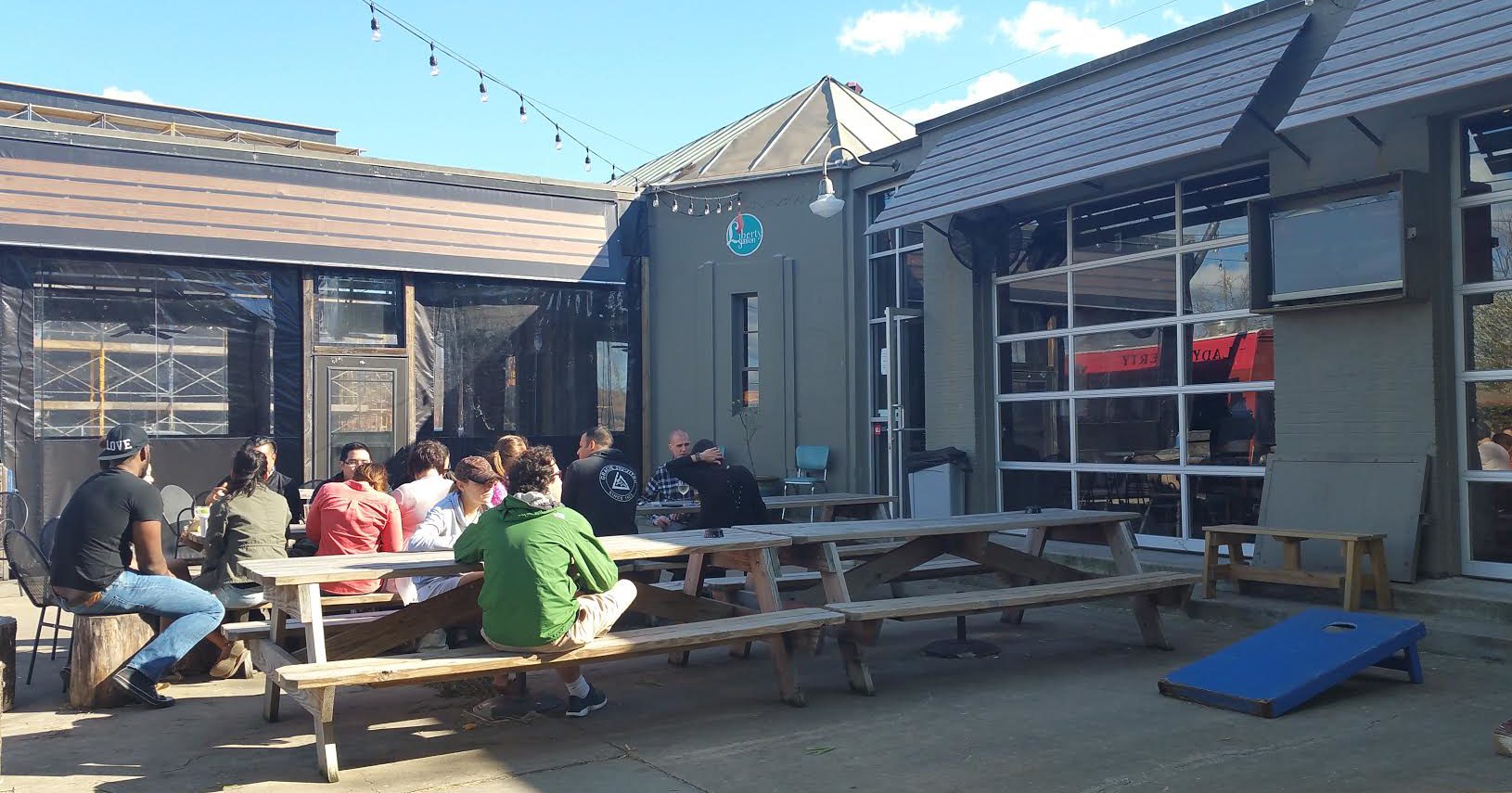 Usually, when we come to Houston, it's to do something family-related. But as soon as the family time is over, it's Sunday Funday time in town. This time around, we hit up Liberty Station on Washington Avenue.
I've been going to Liberty Station for years and it's always a perfect place to visit when you just want a relaxed place to drink some craft beer and enjoy the outdoors. Let's face it, their outdoor patio is terrific and seems to be where everybody wants to spend their time…even on a day when 30 mph winds are practically making it impossible to keep your hair in line. With cornhole setups, TV's, picnic tables, and covered areas outdoors, you can't really go wrong finding a place to chill on a Sunday afternoon.
I will say this is the first time I've been back in over a year and it was a nice feeling to know that nothing had changed. I loved the selection on draft with their tapwall boasting a number of Brash beers, some Saint Arnold 5 O'Clock Pils, one of my favorite IPAs in the state (Real Ale Axis), and even some rarely seen Noble Rey on tap in Houston. The Falcons-Packers NFC Championship game was on when we got there, so there were some tables of fans watching the game, but mostly, it was large groups of twenty-somethings just there enjoying each other's company.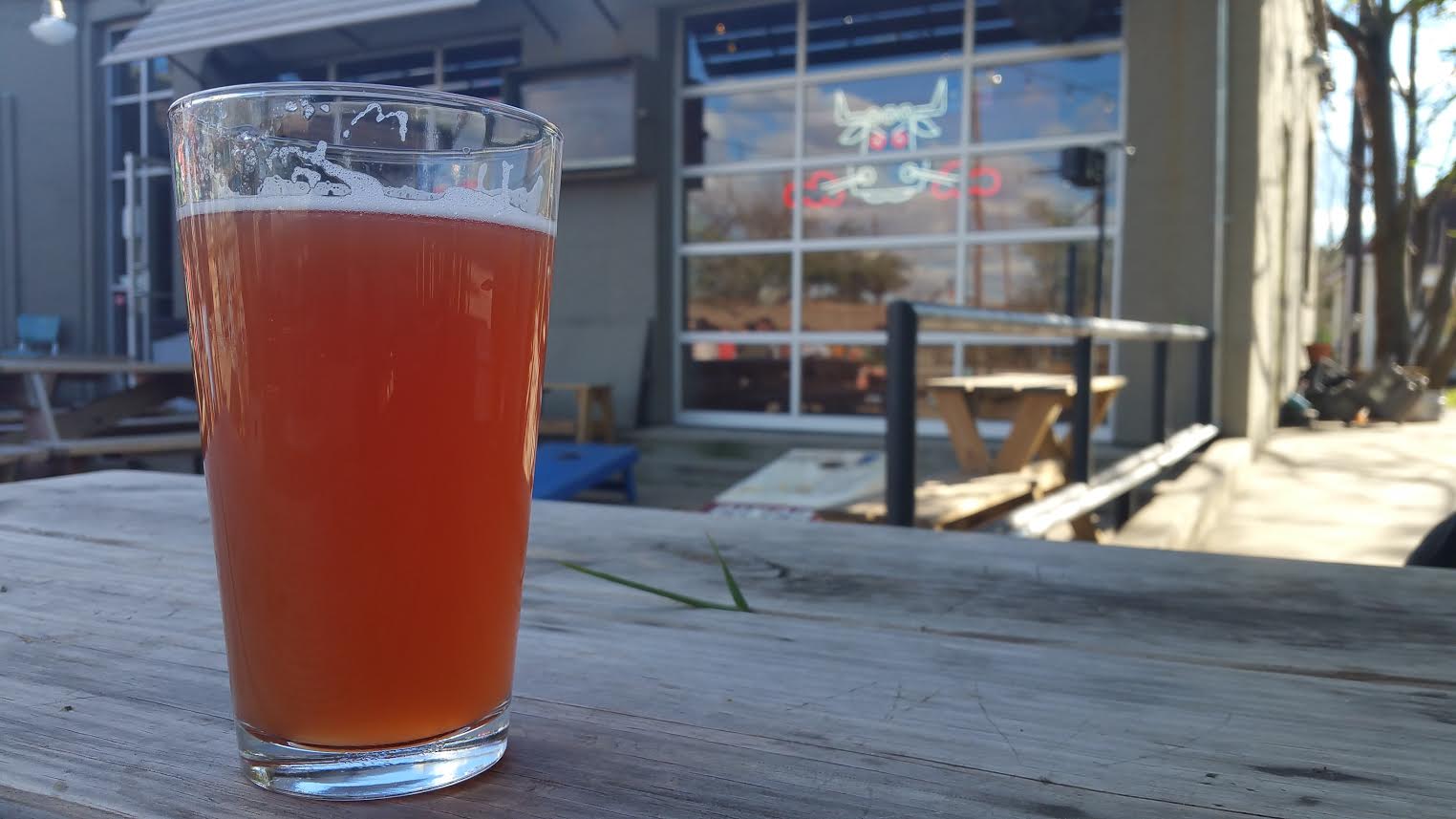 I had yet to enjoy a Brash You've Got Red On You sour, so that was my first order of business. The kettle soured saison/farmhouse ale seemed more like something Jester King would attempt, not the guys who consistently punch you in the face with hop bomb IPAs and boozy stouts. This new look for Brash showed some range as they still have the dry finish they're known for in their IPAs, but with a sour raspberry flavor that was subtle, but delicious. The subtlety of the souring agent is what was the most interesting as it truly resembled something more of a traditional Belgian saison with just a hint of raspberry giving it a tart berry flavor. I've never had anything like this from Brash and I hope they will continue to branch out with their offerings.
Finally, I finished up with a tried and true favorite, Real Ale Axis IPA. Unlike most of Brash's IPAs, this beer is dank, yet has a perfect balance of hops added to the brew. The bitterness isn't overwhelming at all and it continues to be one of the top 2 IPAs in Texas (with Yellow Rose).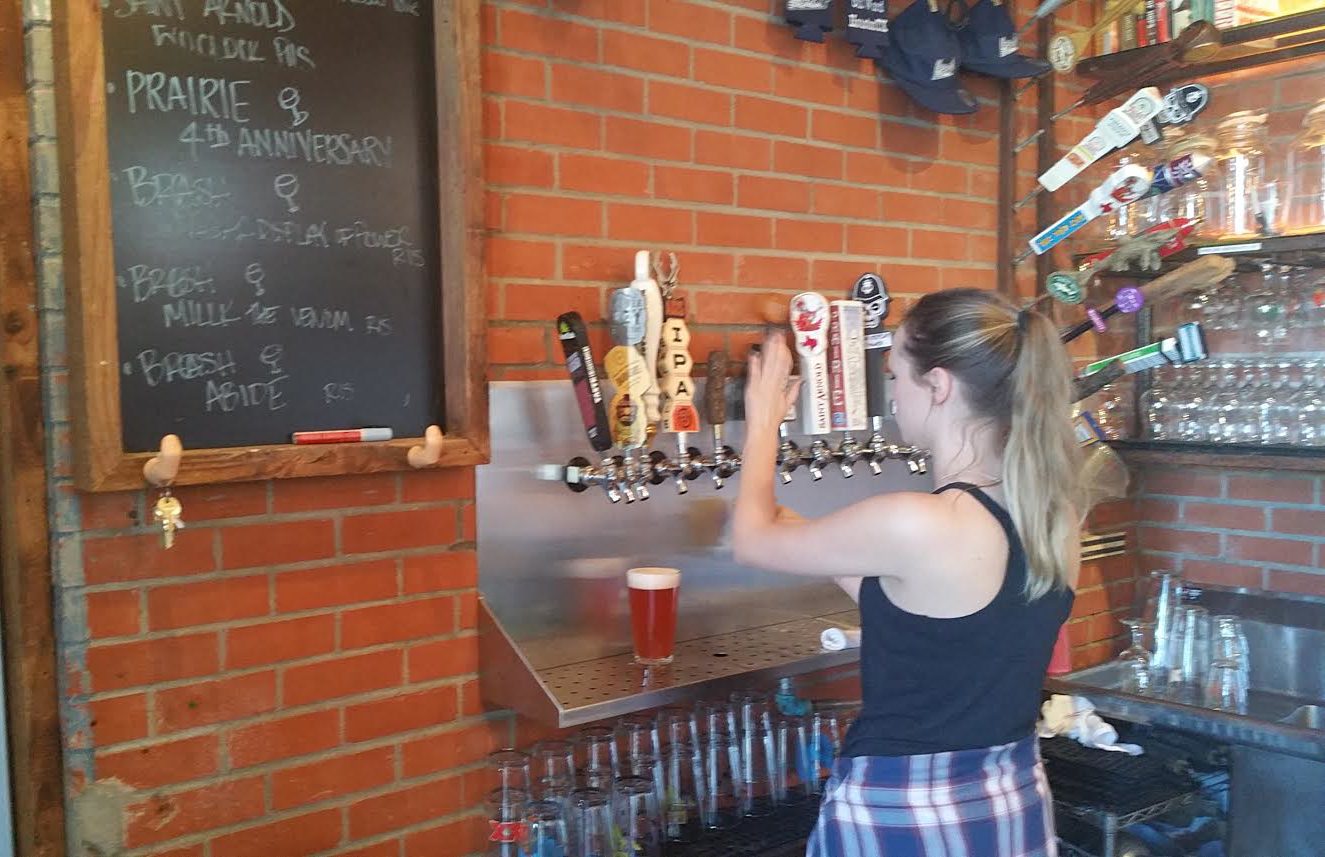 Liberty Station continues to be one of Houston's best places to drink and enjoy some beers and friends. With the many bars along the Washington Avenue Corridor that have come and gone over the last several years, Liberty Station has been one of the few constants that always stays true to being Houston through and through.