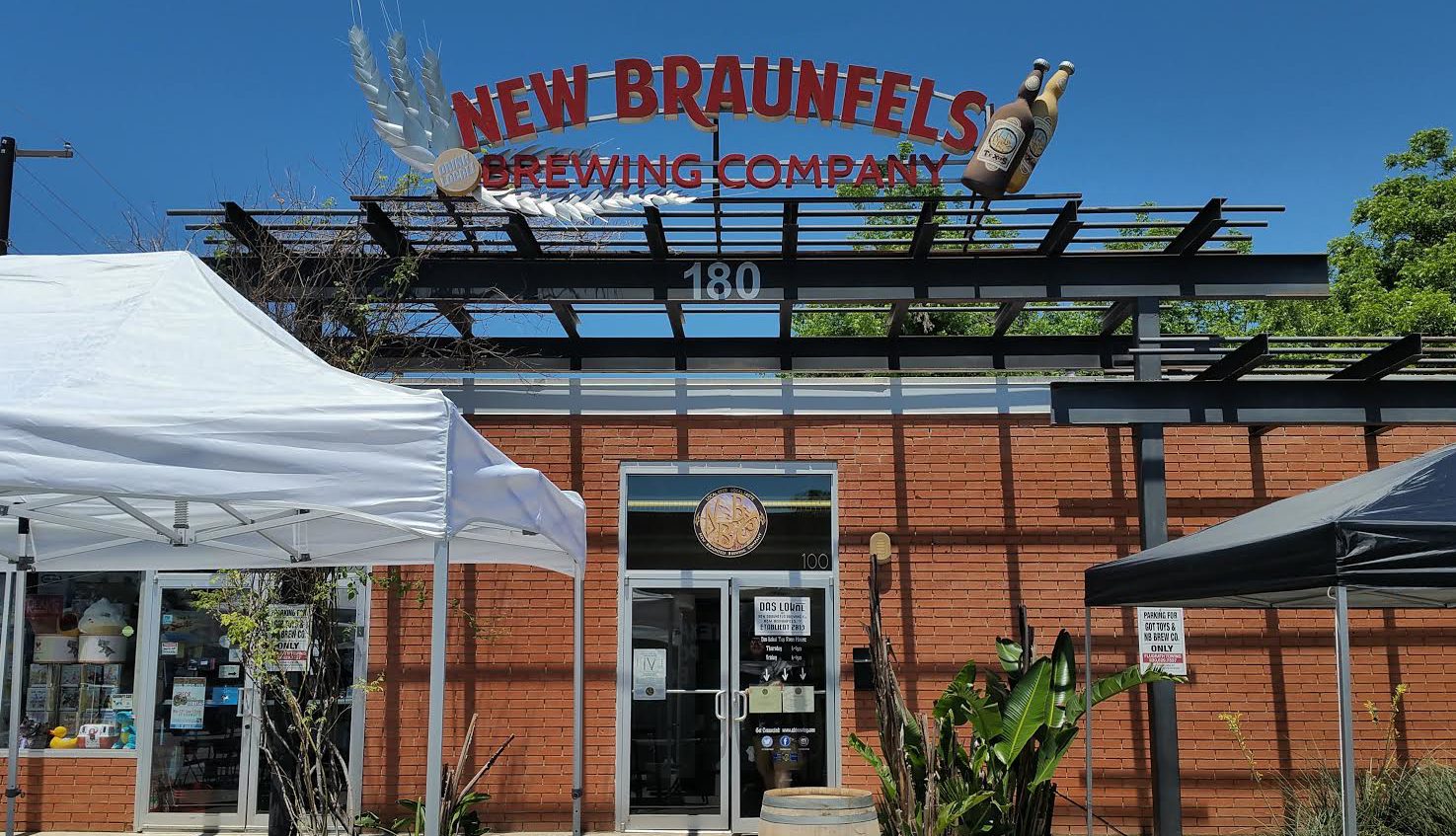 It takes a little madness to brew some of the beers that New Braunfels Brewing creates. As one of the few breweries in the state that sticks to majority sour mash beers, it's easy to find unique beers with unique ingredients – some with pickle juice, some with pine needles, some with locally-harvested loquats, and other ingredients you don't see used in brewing techniques. The pucker gangster, Kelly Meyer, is just that madman to create some special beers.
For the 4th anniversary party, owners Kelly and Lindsey Meyer and head brewer Nathan Rice pulled out all the stops and had 25 different beers available for sampling. Much to my chagrin, I wasn't able to try all 25 (not for lack of trying), but taking advantage of half-pours throughout the day, I was able to get a very large sample of these amazing beers.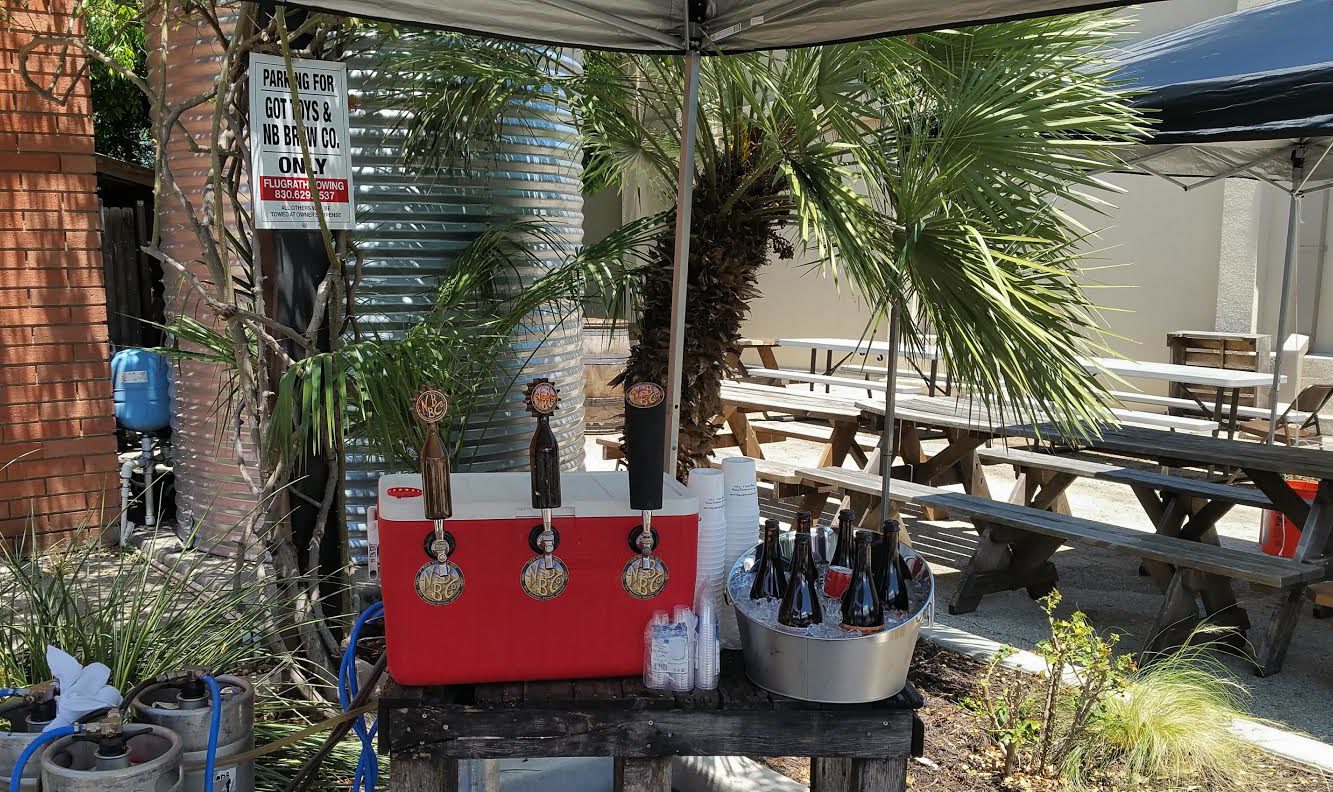 For me, there were several beers that drew me to the event. My first beer was Jalapeno PKL FKR, which takes the base PKL FKR beer and is aged on fresh jalapenos. If you're unfamiliar with PKL FKR, it's the beer that has become the best-seller at most stores that carry New Braunfels Brewing's beer. It is a low ABV (around 3.2%) Berliner Weisse that is refermented with pickle juice. Now, take that and add fresh jalapenos with the seeds removed to balance the taste. The biggest question I had when trying the beer: how spicy was it going to be? It turned out that as soon as you take your first smell, the nose has a strong jalapeno scent. However, the first sip allows you to taste the pickle brine and jalapenos with little to no heat on the finish. For fans of PKL FKR who weren't able to enjoy this on tap, you missed out on something very special, so we hope this can be a wider special release in the future.
The beer that sealed the deal for me taking a trip from Galveston to New Braunfels was Self Medication Blend1. Kelly had first told me about this beer in September 2016. A little adversity had struck when one of their Sangre de Shiva Blend4 barrels sprung a leak and 10 gallons of the beer was lost. One option is to top the barrel off with more Sangre de Shiva, but that would have altered the flavor profile the William Chris Syrah barrels provides the beer. Instead of doing that, Kelly took some of their bourbon barrel-aged Thunderkiss dunkelweizen and topped off the barrel, then later transferred the beer to Four Roses bourbon barrels for another three months. The result is a 12%+ ABV monster that made me take a special trip to the brewery to purchase bottles. However, I had never enjoyed the beer on draught, so the flavor profile of the draught version has a much richer red wine flavor versus the bottles which were heavier on the bourbon taste with a little more burn on the finish. This beer is one of the best beers I've ever enjoyed that has been produced in the state of Texas. Period.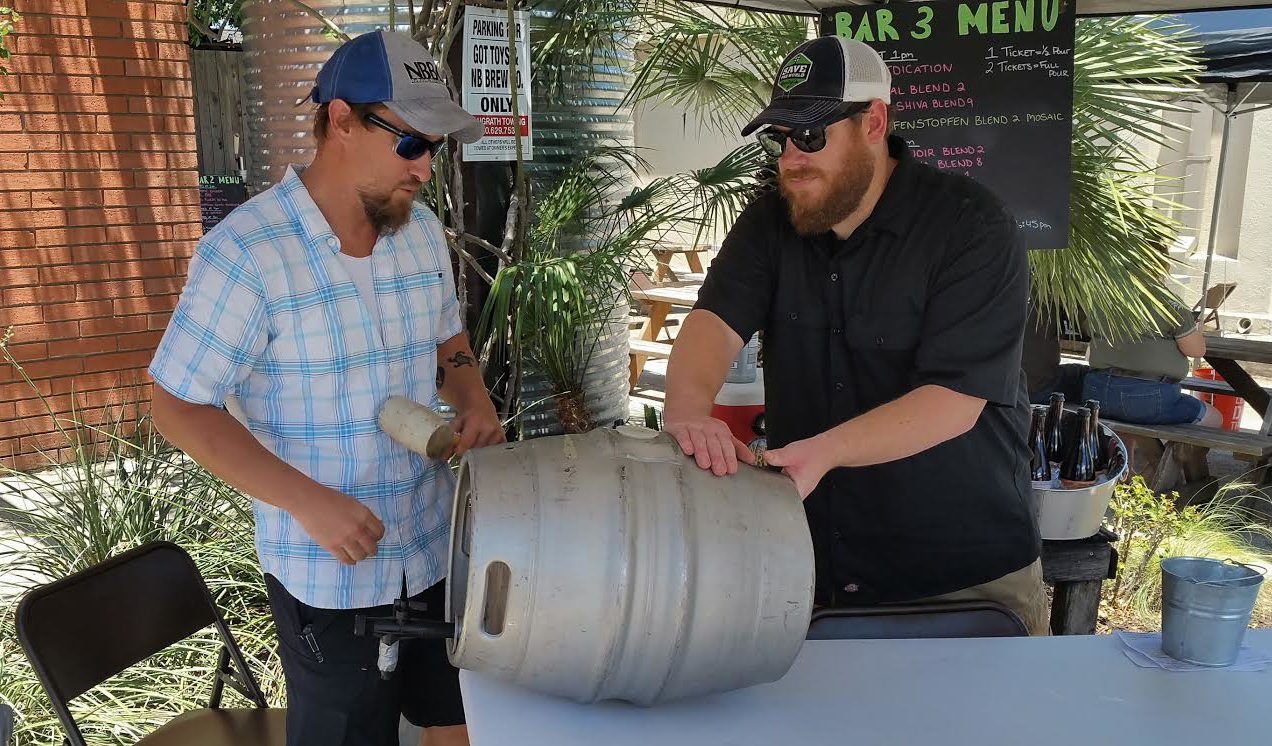 One of the surprising favorites for me was the Hopfenstopfen cask dry-hopped with Mosaic hops. Talking to Kelly, his reaction upon the first taste was, "man, that's Mosaic as f***!" If you're familiar with the flavor profile of the hop strain, you know that it's one of the most popular strains of hops because of it's unique juicy flavor with a very dry finish. Taking the base beer of Blondine, which is already a juicy sour hefeweizen and adding more of that bold flavor to it created a strange, yet beautiful beer that had some characteristics of a NEIPA with some crazy haze and a juice bomb. I compare it to drinking unsweetened orange juice. This beer tasted better upon each sip.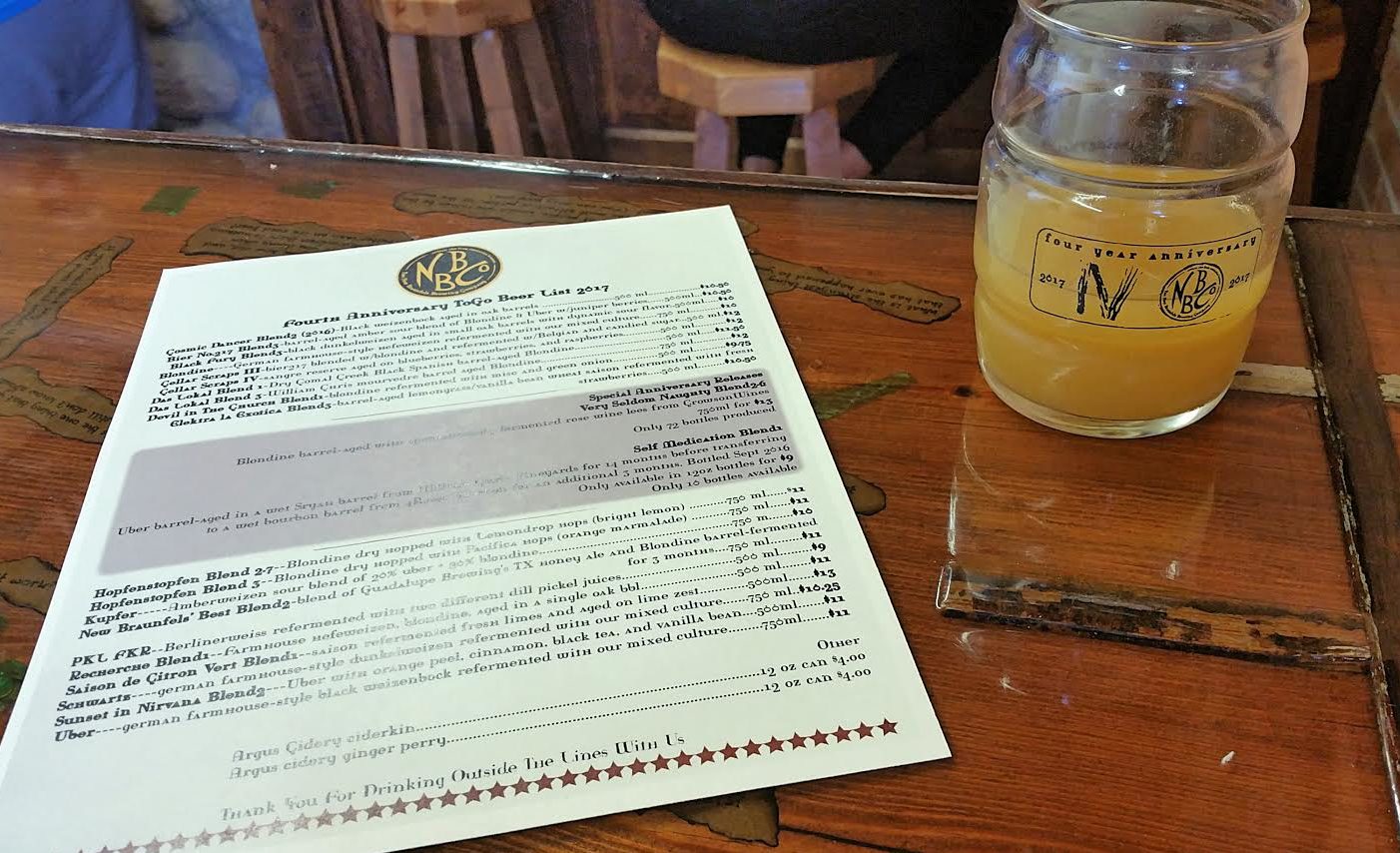 My personal favorite for the day was Very Seldom Naughty Blend2. The base beer of Blondine is barrel-fermented with white wine lees from Viognier & Chenin Blanc barrels provided from Fredericksburg winery, Hilmy Cellars. What resulted from this barrel-fermentation is a beautiful beer that drinks more like a white wine. The taste has a bit of a green apple bitterness from the barrel, but without any acidic aftertaste. It allows you to still get much of the sour notes of the beer, but more balanced out on the body from the white wine lees. This beer was the one I ended up taking home in a 750ml bomber.
My only regret from the day was missing out on their Berliner Weisse refermented with German raspberry syrup. The beer, called Sex Drive, was sold out in 44 minutes and was one of the most delicious beers they had. I was at least lucky enough to get a sip of it, but I have a feeling that would have been one of my top choices of beers.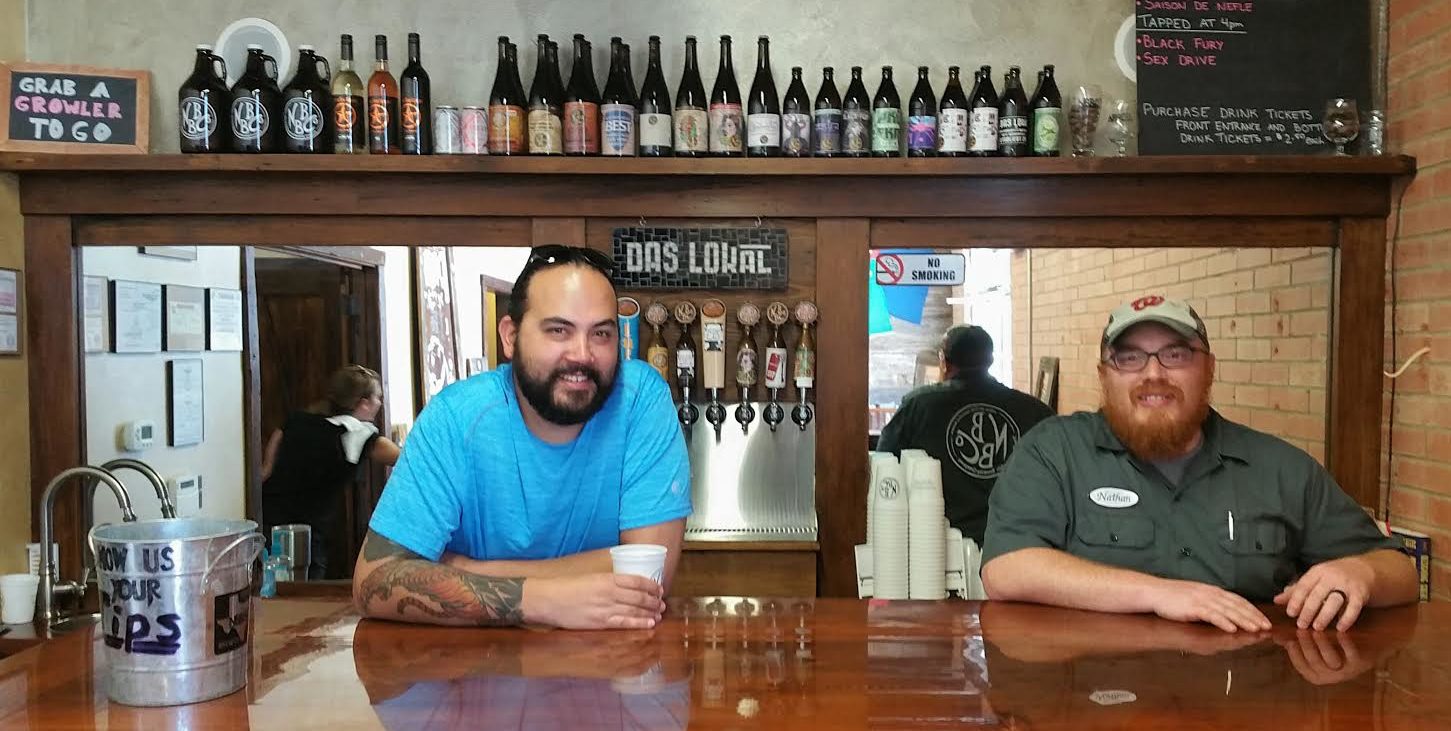 What I found most interesting about the event was the number of people at the brewery who weren't familiar with sour beers or had a preconceived notion about what a sour should taste like. Even those who aren't big sour drinkers found something they loved, whether they were conventional beer fans or wine drinkers. Being able to suggest beers like Hopfenstopfen, for those who love unfiltered wheat beers with a bit of a hoppy flavor or suggesting Very Seldom Naughty Blend2 for those who enjoy white wine caused interesting reactions from people. "This is beer?" "How do they get this wine taste?" "This is a sour?" I love hearing these responses from folks.
People in the industry stopped by from other breweries and writing publications to sample the beers. The responses I heard were overwhelmingly positive and frankly, they should be. What I love about New Braunfels Brewing is the fact they stick to their guns when making beer. Sometimes, it's not the type of beer that people drink or enjoy, but the execution of the styles is what is the most important aspect of their mission. Those who get what they're trying to do, love them with a passion. Those who don't? Well, maybe you haven't had the style that fits your palate yet. Ultimately, they execute the sour better than anybody I've seen in the state. Being at an event like this solidifies that status with a huge selection that barely scratches the surface of what they have available.