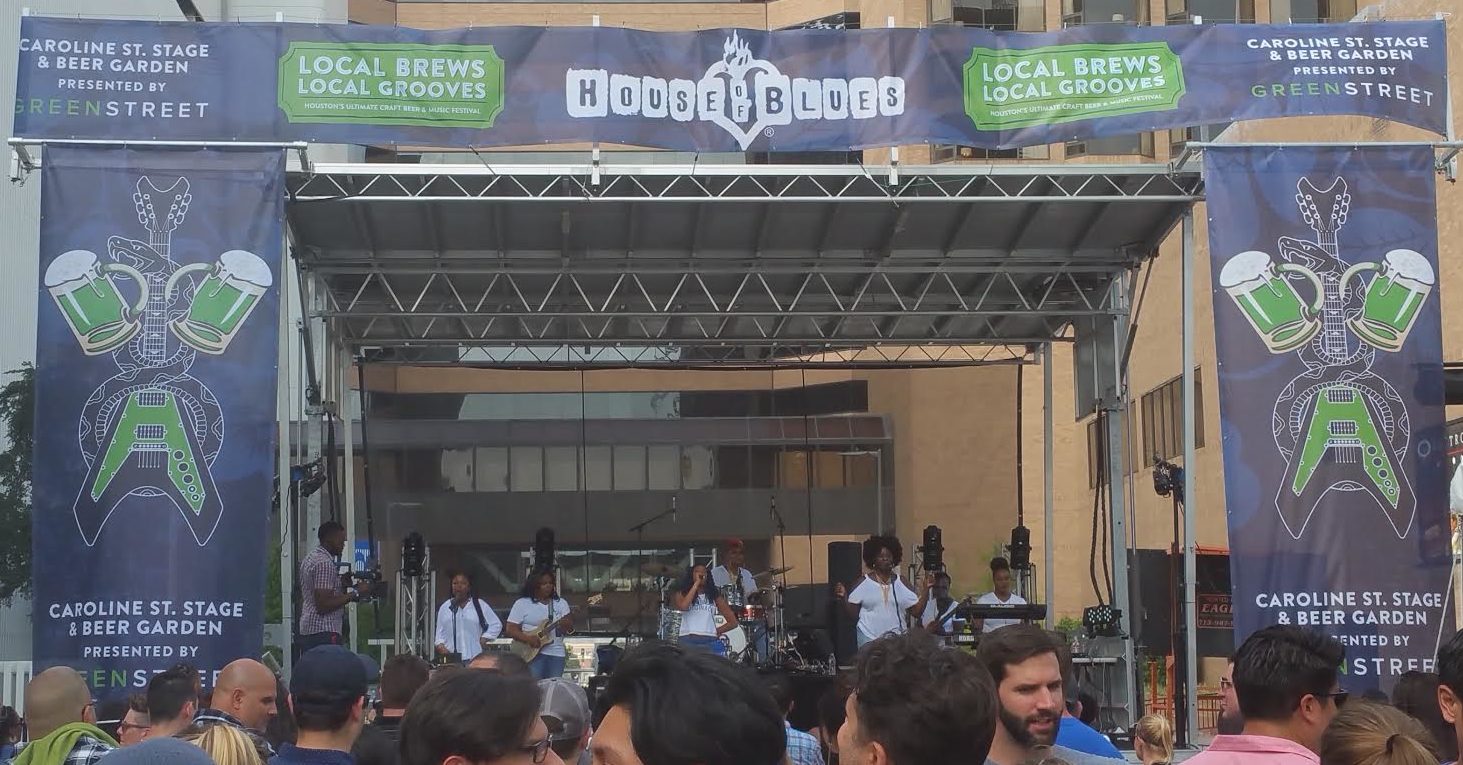 You have to love an event that celebrates everything local. From local musicians on various stages to local breweries throughout an entire venue, this beer and music festival was huge and only promises to get bigger in years to come.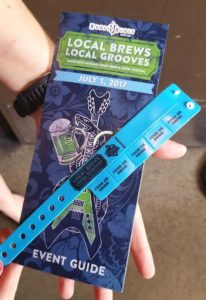 The House of Blues seemed like an odd choice to host a beer festival, but after seeing how the event was setup, it made much more sense. Thankfully, the entire event wasn't outdoors in 100 degree heat, so attending was pleasurable and exactly what the city needed. Houston craft beer has always been celebrated as Saint Arnold plus other craft breweries. Don't get me wrong, Saint Arnold is the king of craft beer in the city, but there's so much more than just this icon. This event celebrated those breweries in the most proper way.
The space was broken down into four separate areas serving beer, so you had space to roam if you wanted to spend time in different places. We started out in the main music hall, made our way outside to listen to some music, spent some time in the restaurant and bar before finishing in the Foundation Room lounge.
Friends of ours alerted us to the event and as soon as we saw the brewery list, we knew we had to go. A vast majority of the Houston-area breweries (20 in total) attended the event including the following:
11 Below Brewing Company
160ft Beerworks
8th Wonder Brewery
B-52 Brewing Company
Back Pew Brewing
BAKFISH Brewing Company
Brash Brewing Company
Buffalo Bayou Brewing Company
Eureka Heights Brewing Company
Holler Brewing Company
Lone Pint Brewery
No Label Brewing Company
Platypus Brewing
Saint Arnold Brewing Company
Saloon Door Brewing
Southern Star Brewing Company
Sigma Brewing Company
Spindletap Brewery
Under The Radar Brewery
Whole Foods Market Brewing Company
Each brewery brought two beers with many being current seasonal offerings or favorites/best-sellers. Our wristband allowed us to get five (5) four-ounce pours for the event. As a result, we wanted to either try new beers or ones that we loved.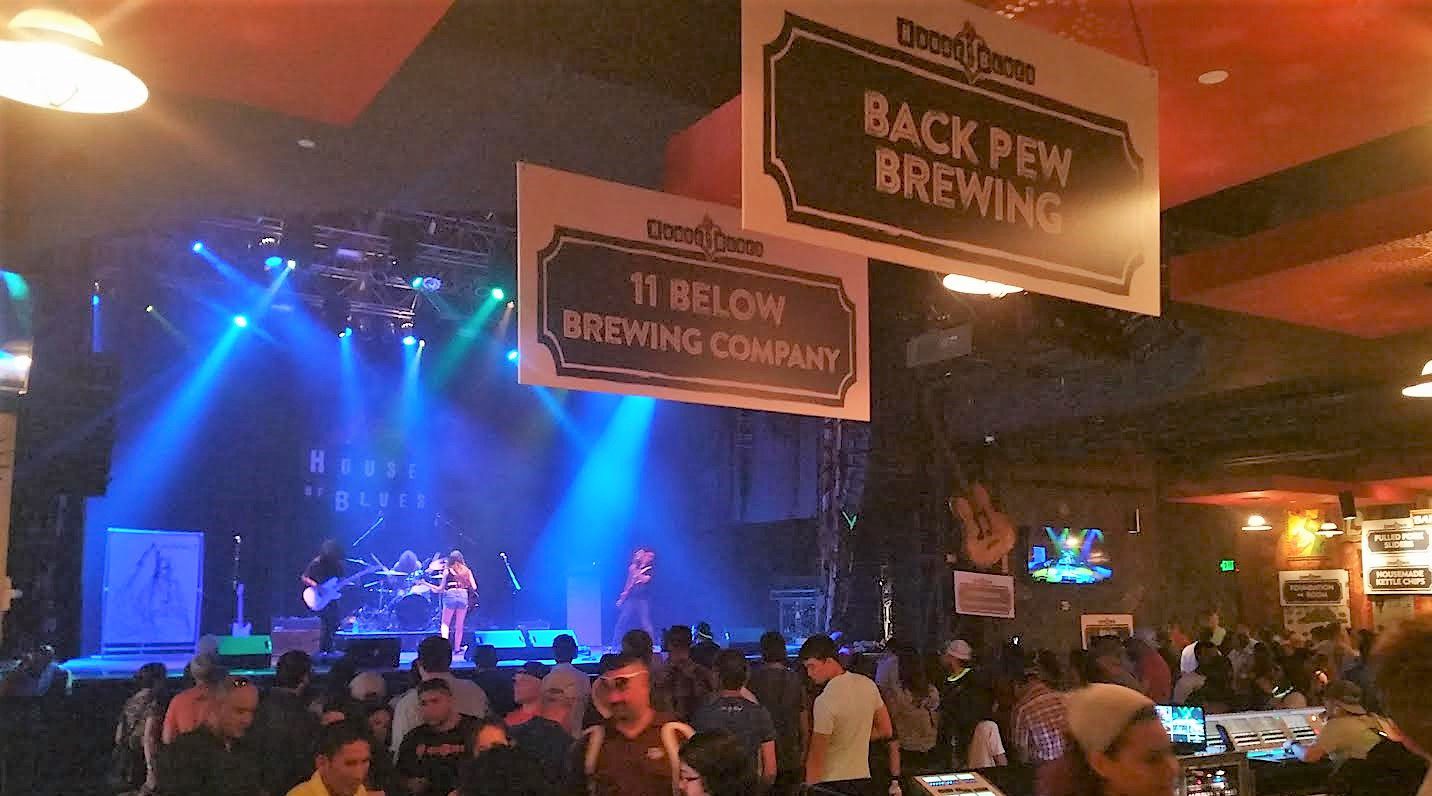 Falling under the loved category, we ended up getting Southern Star's Summer Saison to start. The summer seasonal was perfect to start the day as it's a light farmhouse ale with a hint of bubblegum flavor. The sweetness of the beer helped get us started. We also finished the day with a favorite of ours as well. 160ft Beerworks Battle of Chocolate Town stout is one of our absolute favorite stouts in the area. Frankly, we don't care that it's not "stout season" because this stout is light enough to be a regular drinker. At only 4.1% with a chocolate-covered cherry flavor, it certainly hit the spot. Honestly, it's hard to really taste the body of this beer in a taster. I honestly recommend drinking this beer as a pint at the brewery to truly appreciate this beer. Talking to owner Mike Olenick, they were receiving mostly positive, but honest responses, to much of the tastings. When we got to the front of the line, both kegs kicked and were being replaced allowing us to get the stout out of a new keg.
Our other three tastings were from beers that we had never tasted before. Starting with Under the Radar Brewing's Porter Authority, this porter had a wonderful dark chocolate body and a smooth malty finish. Herb Garcia, one of the owners, was present and we talked to him quite a bit about the beer. We had originally stopped by during their soft opening and were impressed by many of their beers. Herb actually remembered that I loved their Mrs. Miller Blonde Ale and could recall nearly everything about our first interaction. This is a huge reason why I have loved this brewery since day one because they take the time to know their customers and are making solid beers to boot.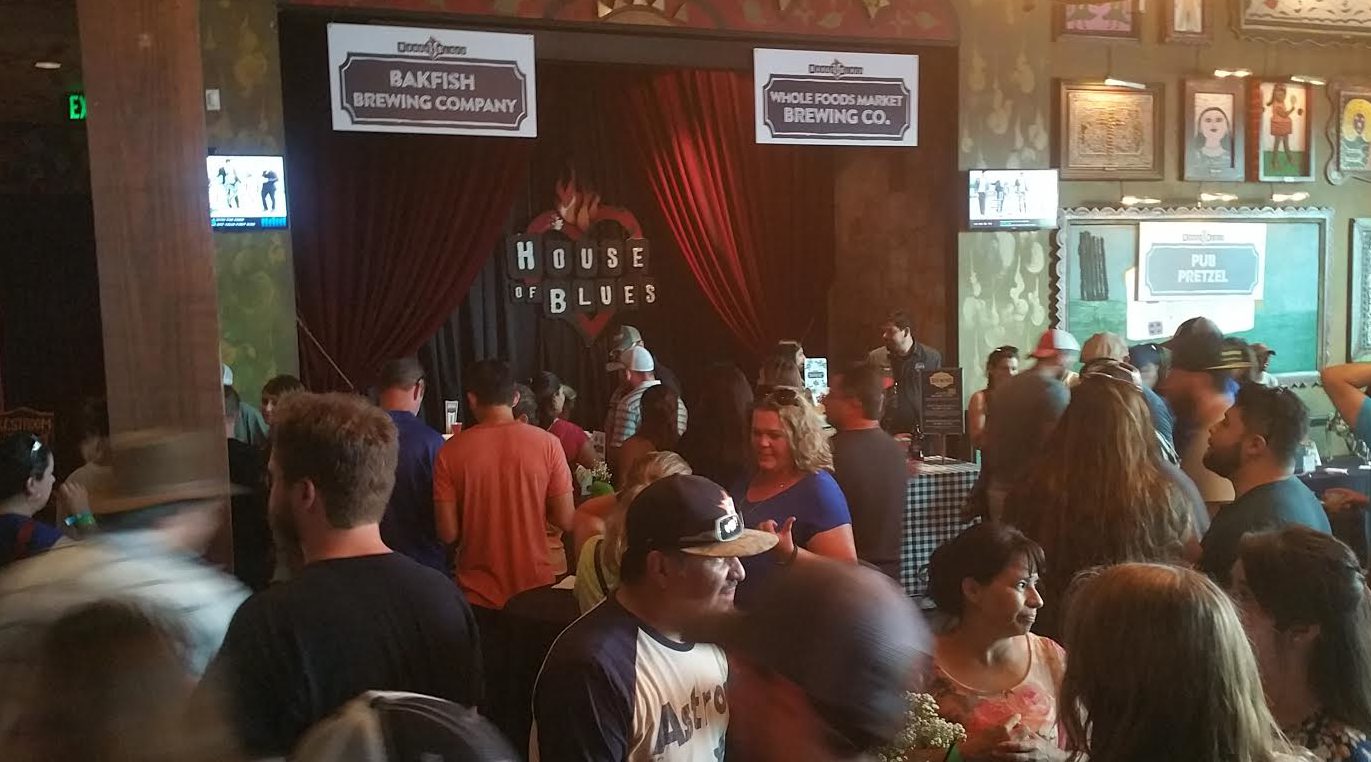 Our other two tastings were from the only brewery we had yet to every drink anything to date. Whole Foods Market Brewing had both their Post Oak Pale Ale and Westheimer Kolsch on tap. The first beer we had was their pale ale and it had a nice orange marmalade flavor to it that had a clean dry-hopped finish. However, the kolsch was the beer that impressed as it was light and lemon in flavor while finishing very clean. One of our friends who attended is not a beer drinker and she said she absolutely loved this beer and would drink a pint of this. I could picture myself on the patio drinking an entire growler of this over a warm, summer afternoon.
Overall, the House of Blues hosted a wonderful event and we can't wait for next year's event. We're hoping that we'll see many more of the Houston breweries participate next year to make this event a hit with all Houstonians looking to try everything in the area and drink local.