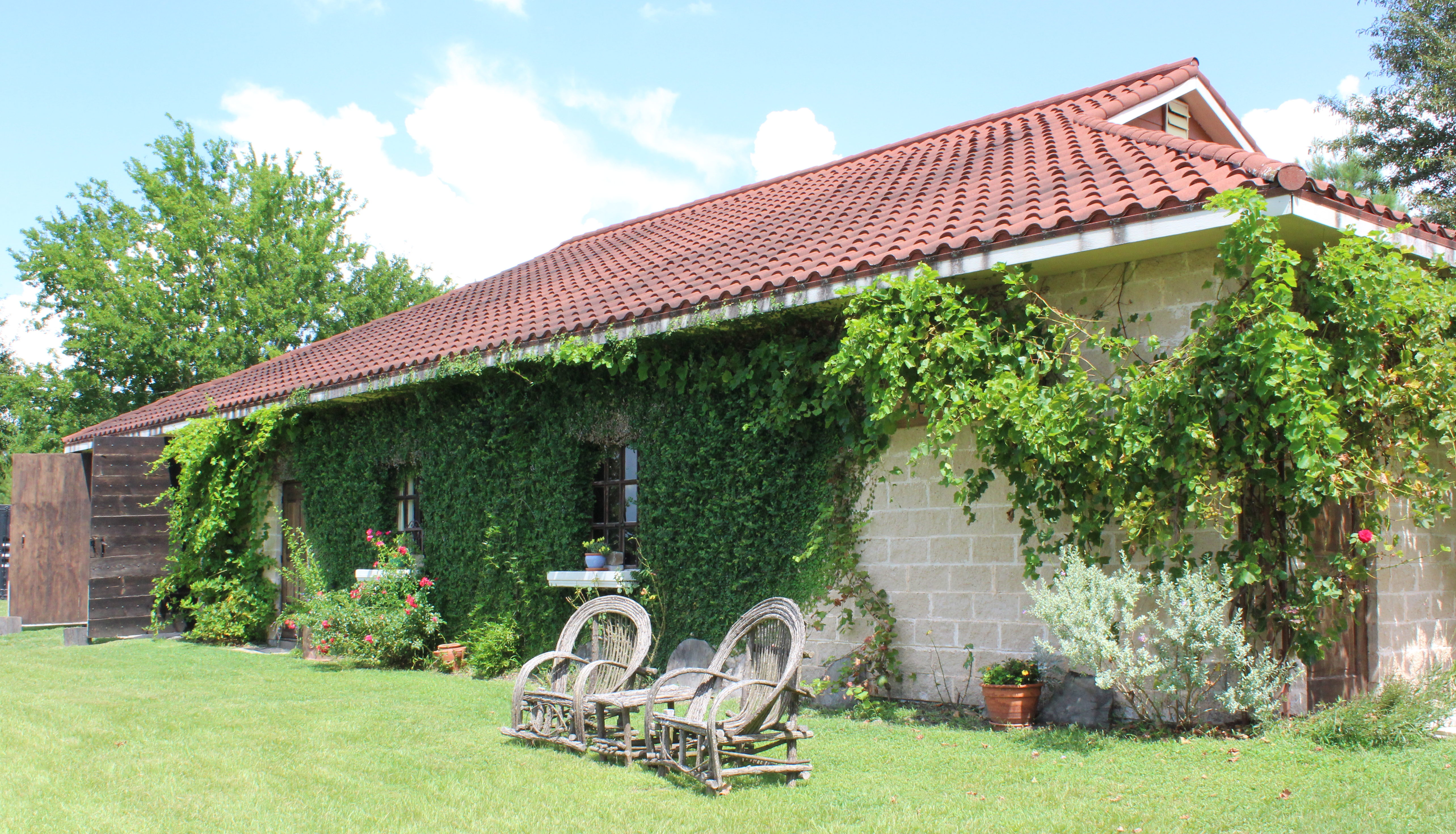 Have you ever traveled to a brewery and felt like you were in a completely different world? Stestí Brewing Company's open house was one of those experiences.
When you think Lovelady, Texas, what is the first thing that comes to mind? For me, it's "where the hell is that???" But after driving out there, you start to understand the appeal. You're right on the cusp of the East Texas Piney Woods region, so there are old, mature pine trees towering over you everywhere. Then, you turn off of the main road onto the Stestí property and think, "how far back is the brewery?" There's a small opening between a cluster of pine trees and all of a sudden, it opens up onto a property that looks like something straight out of the Italian countryside. The villa where owner/brewmaster Dennis Gore has as a home is within walking distance to the brewery that was hand-built by the man himself.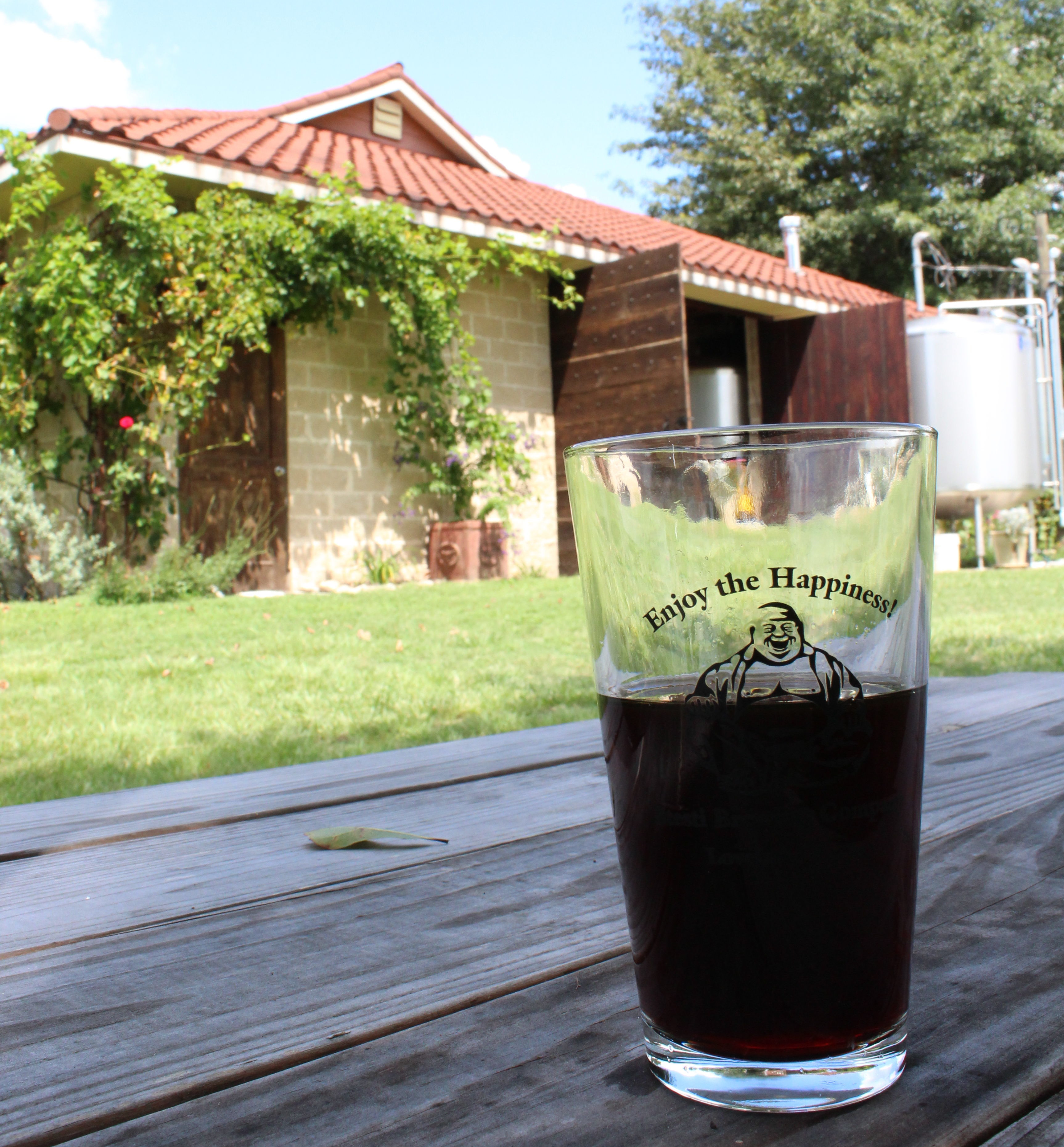 The beauty of the property puts an immediate smile on your face and makes you ready to see what sort of fun you'll have at the open house. It all makes sense considering the word "stestí" means "happiness" and the full name of Dej Buh Stestí means "God gives happiness." When you see a place like this, it all clicks into place.
We were honestly surprised by the number of people who came to this month's open house event due to the seclusion of the brewery. However, most of the folks who came by were repeat visitors who are hooked by the relaxed atmosphere, friendly conversation, and hospitality from the brewery staff. Many people came from the neighboring communities of Huntsville, Crockett, and even northern Houston suburbs like Conroe, The Woodlands, and Spring.
Walking up to the actual brewery, we got the Tuscan feel of the place with grape vineyards growing on the outside of the property and up the side of the brewhouse. Inside, you see the aspirations of future growth as there are seven 30bbl fermenters full of Pivo Pils, Bohemian Lager, and Dark Lager while their 10bbl fermenter is for their current seasonal, a blueberry-infused version of their Bohemian Lager that is delightful this time of year (we snuck a sip of the beer while still being carbonated). Currently, all of the fermenters are not filled at the same time, but he is already prepared for his future success by having the equipment ready as they acquire additional draft and packaging accounts.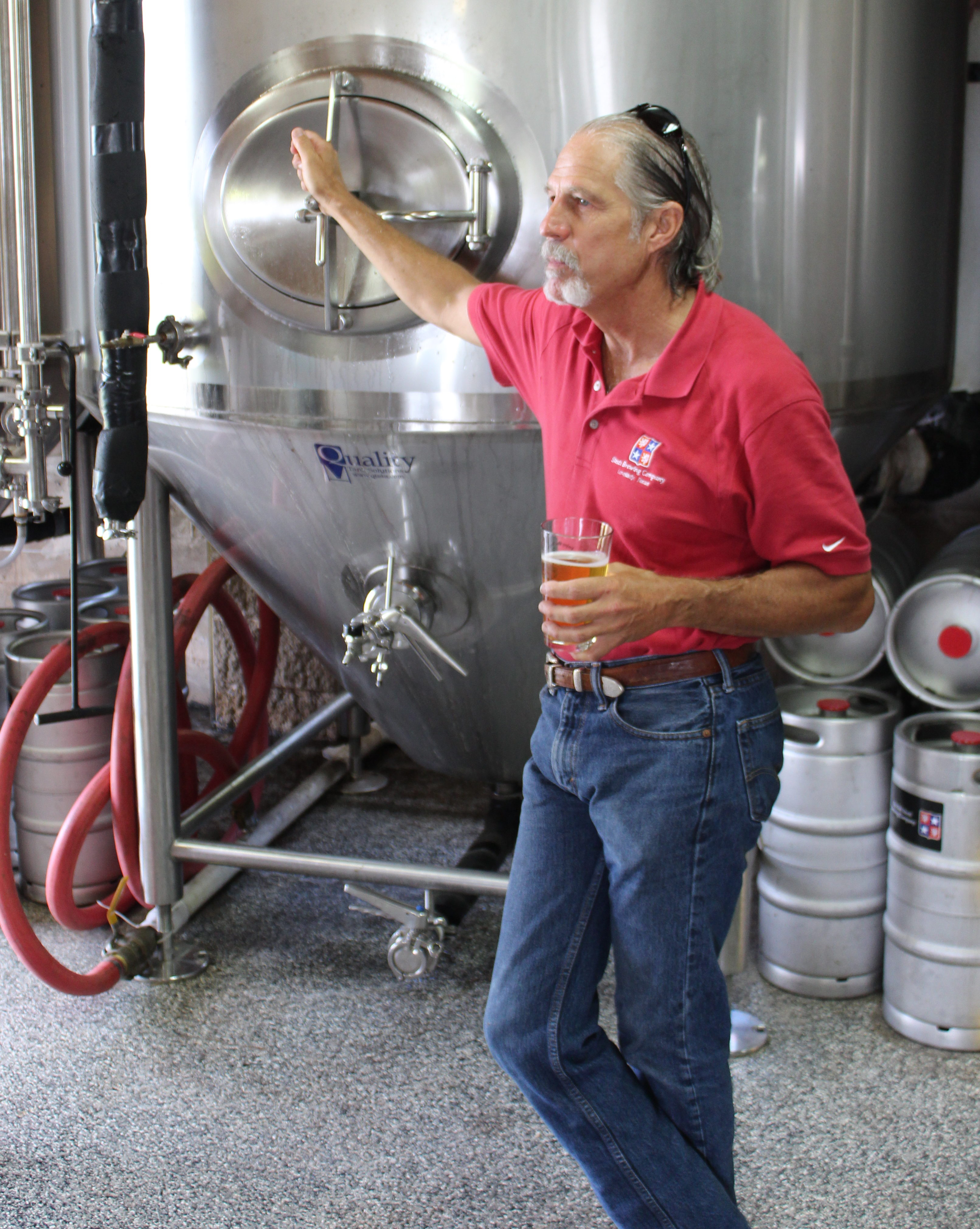 The tour allowed us to get an in-depth explanation of his process of making beer. Since lagers are different than ales, the time spent getting the beer ready for consumption takes much longer. In this case, 42 days. Dennis explained his brewing process, going over details of each piece of machinery and even detailing the crash cooling process he employs with his heat exchanger and glycol system. Many on the tour were unfamiliar with the brewing process and this thorough explanation allowed them to walk away with a knowledge level you just don't get at other brewery tours.
Of course, we have to spend time talking about the beer. If you are a fan of properly-crafted Czech Bohemian style lagers and pilsners, this is the place for you. I can't say enough about the skill utilized in his brewing and the time spent keeping the brews authentic to the style. Dennis spent quite a bit of time in Plzen, Czech Republic learning from master brewers to perfect his craft. To this day, he still regularly communicates with his brewmaster teacher to talk, discuss, and learn more about the craft. All of this attention to detail is evident throughout each taste.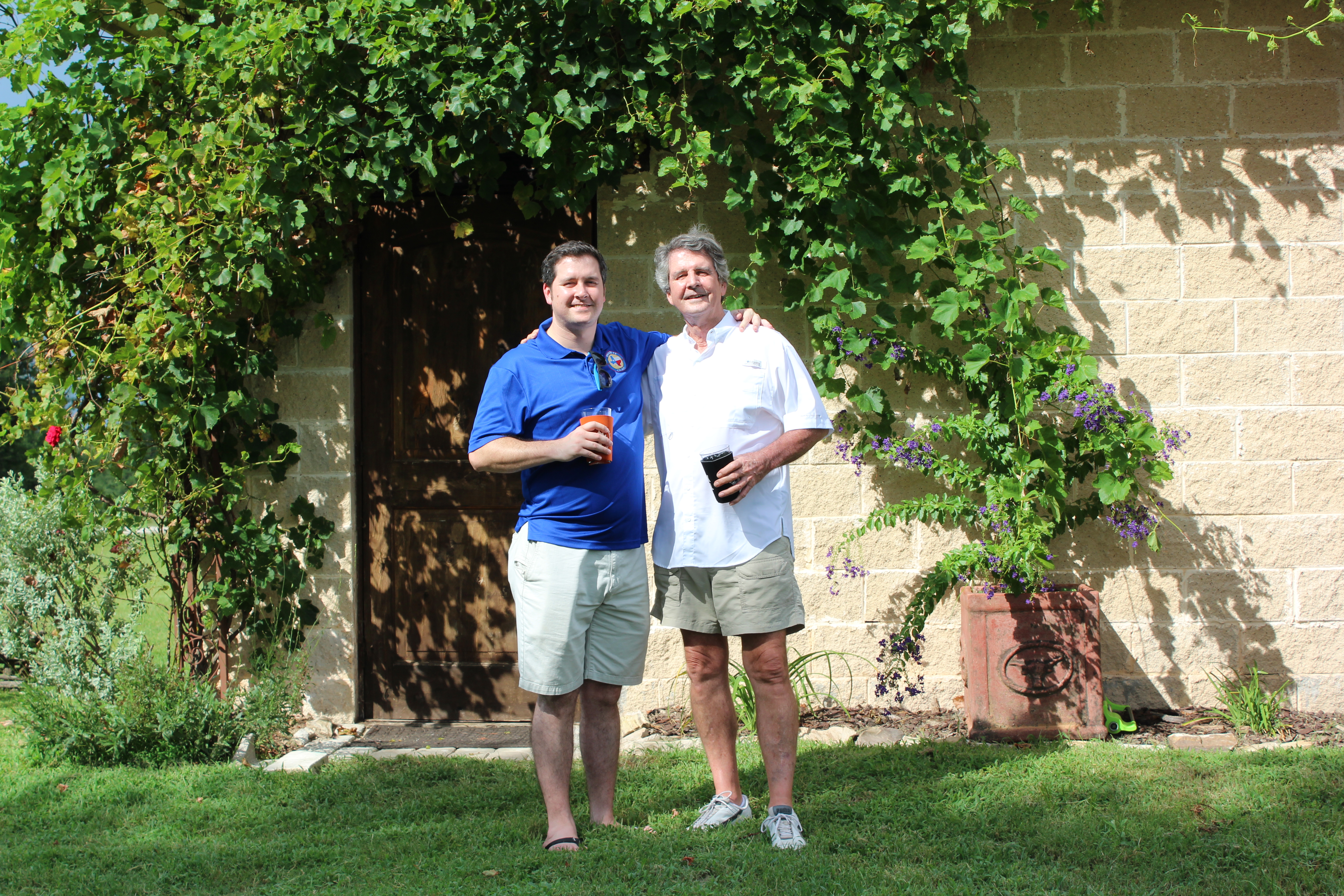 My dad is not a craft beer guy, but this was the first brewery tour I've ever taken him on. Like many men his age, he still drinks the mainstay staples of Bud Light, Miller Lite, and Heineken. I've gotten him to try many beers over the years with little to no success of finding something he likes. I let him know that the Pivo Pils was going to be a beer I thought he would like. To my surprise, he didn't like it…he loved it! He noted the distinct difference in beer quality, while still saying that it was a terrific beer for his taste buds. The crisp pilsner malt mixed with the Saaz, Hallertau, and oddly, Cascade hops makes a hop-forward brew that still rings true to the pilsner-lover. The addition of Cascade hops was something I had to revisit with Dennis as he said he wanted to create a pilsner that was true to style, while still having an appeal to today's beer drinker. He certainly nailed this on the head because this was, by far, the most popular beer people were drinking at the open house.
For me, I stuck with drinking the Bohemian Lager and Dark Lager. Both beers were easy drinking lagers that were clean and crisp in flavor. Personally, I'm a huge fan of the Dark Lager. The Dark Lager employs six different malts that are blended in harmony and balanced out by the use of traditional Czech hops. At only 5.5% ABV and a dark color, it tricks your senses and gives you the feeling of drinking a heavier beer, when in fact it's one of the lighter options you can currently get.
A special treat that was available at the open house was their Molé-inspired Bohemian Lager that was out of this world. The use of ancho chiles and cocoa gives the lager a spicy bite that is balanced by the dark chocolate flavor of the molé. Usually, this beer is their fall seasonal and is named Dia de los Muertos Czech, so we were thrilled that this was a special selection on tap for visitors of the open house.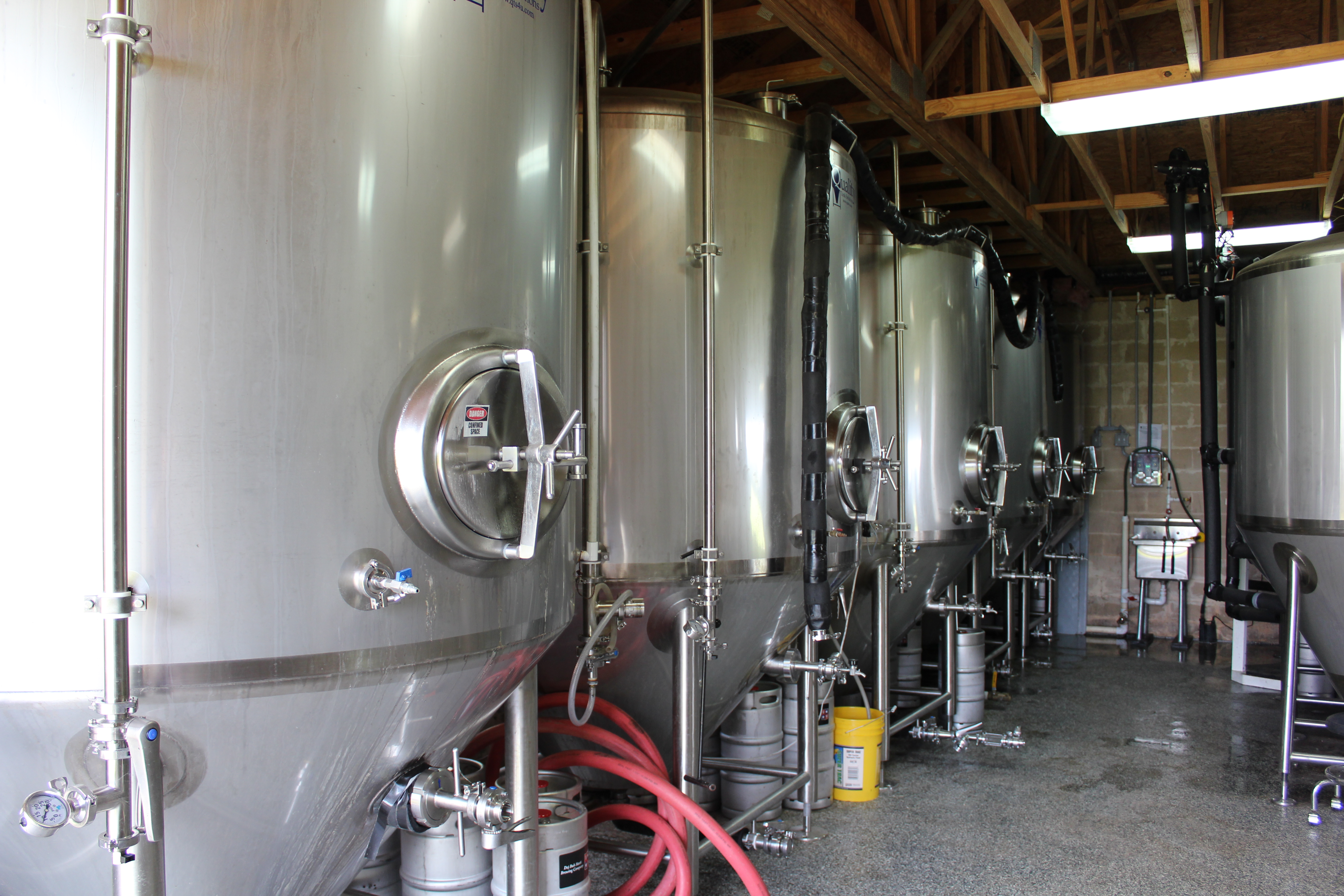 For anyone who has any hesitation about driving out to Lovelady, do it. It's well worth the trip and the amount of fun you'll have mingling with locals and visitors alike will warm your soul. You can't beat these traditional Czech-style lagers anywhere else in Texas as there are only a handful of breweries in the state who can make truly stellar lagers. Stestí Brewing Company is right at the top of the list for places that can not only make a lager, but do it completely to the standard set by the Czech breweries.
Follow their social media pages on Facebook, Twitter, and Instagram for details on their monthly open houses. Keep in mind, the brewery is on the owner's property, so respecting the times for the open houses and not dropping by unannounced is something, I'm sure, the owner would truly appreciate. In the meantime, keep a lookout for them at your local grocery store or bar. As a traditionalist, the beers are in bottles since traditional Czech lagers have typically been found in this manner and not in cans.
Make this a day trip on your calendar each month to see how great one of these events truly are.