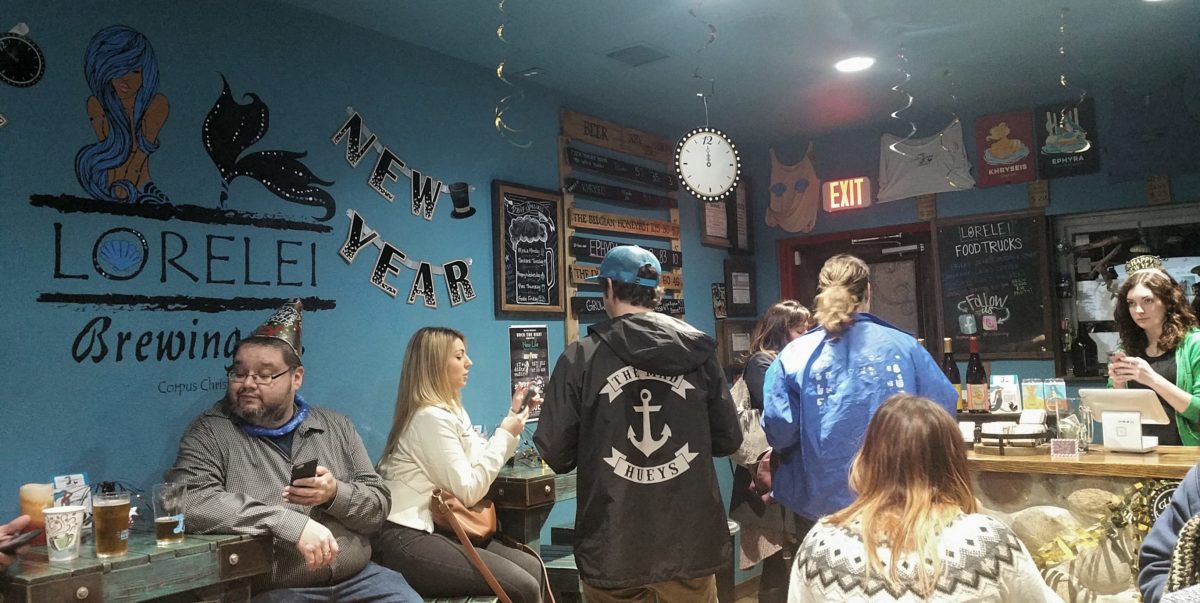 I don't know what it is about the Texas gulf coast, but it's got me. In addition to living full-time in Galveston, I thoroughly enjoy visiting towns along the same coast. The people have the same "island time" mentality where there is no rush, everybody is your neighbor (even if you're meeting for the first time), and people accept you for who you are, regardless of any physical or philosophical differences. This has got to be the reason why my visit to Lorelei Brewing felt like home, even if it was a maiden voyage for me.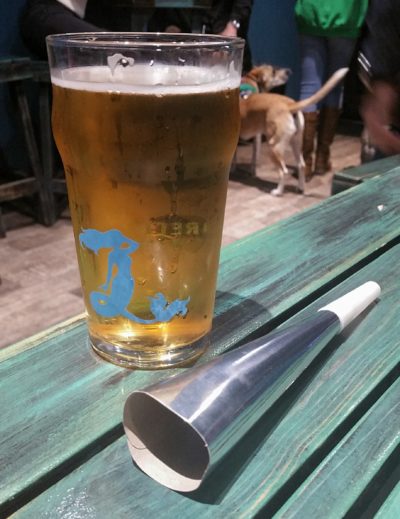 My first visit to Lorelei happened on, of all days, New Year's Eve. With my family deciding that midnight would be for the younger generation to enjoy, I ventured out alone to Flour Bluff to visit a brewery that has a reputation of being one of the top destinations in South Texas. In full disclosure, I had enjoyed some of Lorelei's beers in the past, so I knew what to expect from a quality standpoint. What I didn't expect was the similarities between what I experience regularly at my local, Galveston Island Brewing, and what happened at Lorelei.
The taproom is tiny…REAL tiny. In a way, it makes for a better experience because you're forced to get to know your neighbor. My neighbor happened to be a gentleman named Andy, who moonlights at the brewery part-time out of a pure love for what owners Varian and Laura Criser are trying to accomplish in the Corpus Christi area. The Crisers started out, like others, homebrewing. Deciding that this could be a career, they set out to open a brewery in an area of Texas where craft beer is only recently becoming popular.
Side note: There are real challenges for Lorelei in Corpus Christi. For example, I visited a couple of H-E-B stores in town and, let's just say, it's a veritable AB InBev showroom for beer as Bud Light still has the market cornered. However, the beer should speak for itself and the success that the brewery is seeing right now is due to the commitment to listening to what their customers want.
During my visit, I immediately noticed that everybody knew everybody else. This can be a little overwhelming if you're the newbie visiting for the first time, but friendliness and fearlessness goes a long way with other craft beer folks. As I mentioned, Andy and I started talking beer and he immediately wanted to show me the brewhouse as he was amazed at how much equipment could be fit into such a small space. He wasn't lying, there were fermenters less than a centimeter apart and they frequently have to work around the kegs and the keg washer that also occupies the space.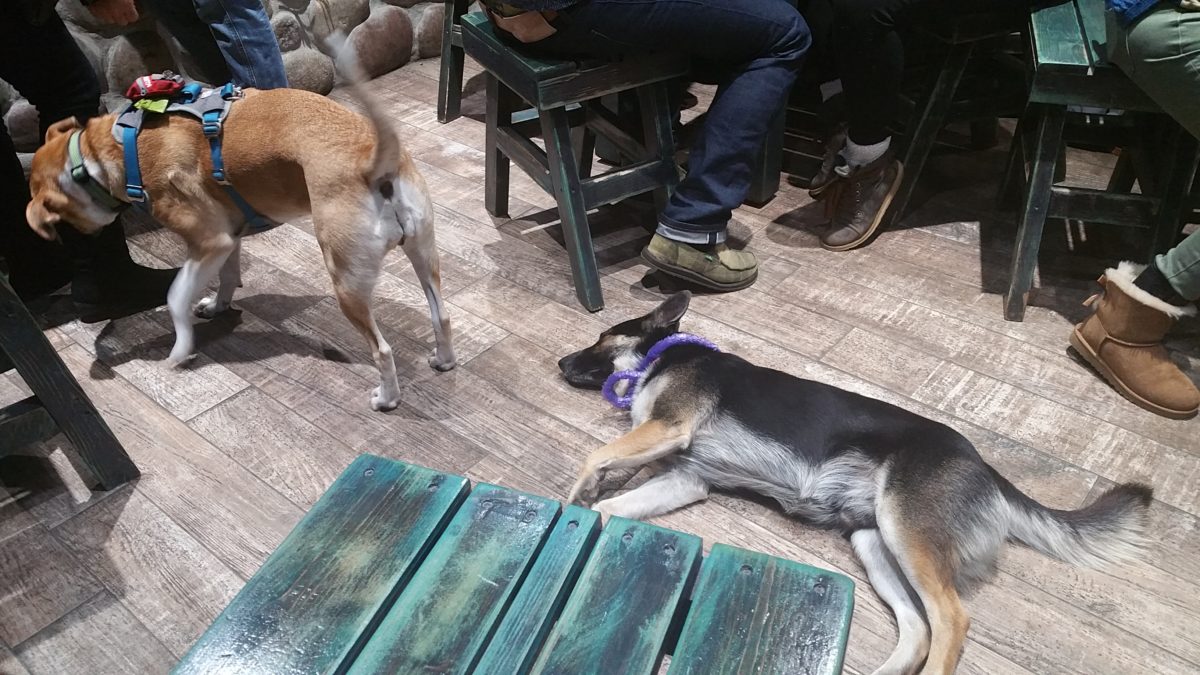 The welcoming nature of everybody at the brewery kept me there. It's clear that it's a family-friendly location (that also happens to be dog-friendly). The two dogs that were roaming around the taproom seemed to know a good portion of the clientele and who to visit for petting. It was noticeable that Lorelei has made a name for itself based on friendly people working there and visiting. Plus, another impressive tidbit: there were at least five Cicerone certified beer servers on staff. Having a knowledgeable staff at the brewery is a MUST if they plan on growing craft beer in the area.
The success that Lorelei is seeing is the reason why they are so pressed for space right now. The taproom was packed and people were coming and going throughout the entire evening. With a tap list of five beers (including their two staple beers), I had to try as many as possible. Knowing that Khryseis (blonde ale) and Ephyra (double IPA) are both in cans, I started with Czech Yourself Before You Wreck Yourself, their Czech pilsner that is a limited run and nearly gone. One of the better Czech pilsners being made right now, this beer had the spicy bite that you'd expect, while finishing clean and crisp on the palate.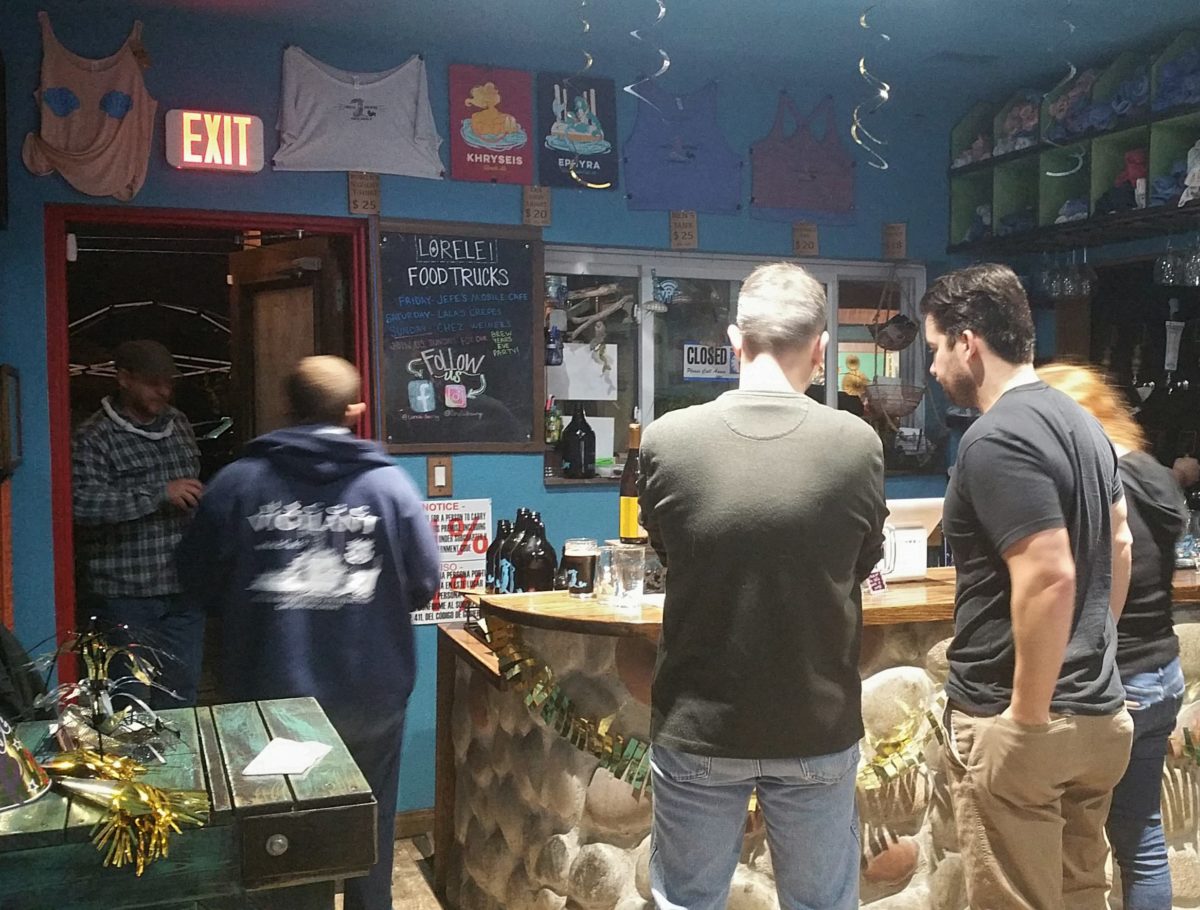 During that beer, Andy kept talking about Mer-Dude, the Russian Imperial Coffee Milk Stout that is going to be Lorelei's next year-round beer in cans. Learning that it was available on nitro solidified the choice. At 9.5% ABV, this beer is a beast, but served a vital purpose of warming the blood on the cold winter's evening. Infused with local cold brew coffee from Coffee Waves, this beer could have been a train wreck due to the complication of so many different flavors. However, Lorelei balanced the notes perfectly by not adding too much coffee, thus giving it a welcome hint of the cold brew flavor upon the first sip while keeping the sweetness of a milk stout before finally finishing with a nutty roasted malt taste. The complexity of the brew is what will hopefully allow this beer to sell easily throughout the year, despite its traditional winter seasonal style.
Finally, Ephyra had to be the finisher since I'm a hop-hound. The tropical flavor of the beer owes itself to the addition of Citra, Simcoe, and Waimae hops. The beer, despite clocking in at 9% ABV, is surprisingly easy drinking. The citrus and pine flavors balance out the bitterness of the brew.
Upon writing this article, I learned that a major expansion will be underway soon to allow the brewery to grow in its current location and give the patrons more space to stretch their legs and enjoy Lorelei beers. We can't wait to see the end result as this will hopefully allow the brewery to be more experimental and have even more offerings available in the taproom, while keeping up with their current distribution profile of the San Antonio and South Texas areas. This place is definitely a gem along the Texas gulf coast.