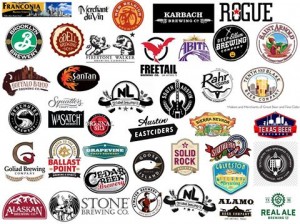 This Friday is Yaga's Chili Quest and Beer Fest out on Galveston Island. This year marks the 7th straight year Galveston has hosted this event and it promises to be the biggest one they've had.
One of the best parts of the beer fest is the opportunity to talk to the folks from the different craft breweries. Many of the brewmasters from your favorite breweries will be in attendance and it's interesting to pick their brain on how they came up with the different recipes.
In addition to the presence of many national favorites in the craft beer industry, Texas is well-represented in this year's beer festival with several local, area, and statewide breweries in attendance. The list reads off like a who's who in Texas, including:
Galveston Island Brewing Company (Galveston)
Beerfoot Brewery (Galveston)
Texas Beer Refinery (Dickinson)
Saint Arnold Brewing Company (Houston)
Karbach Brewing Company (Houston)
Buffalo Bayou Brewing Company (Houston)
Spindletap Brewery (Houston)
No Label Brewing Company (Katy)
Southern Star Brewing Company (Conroe)
Freetail Brewing Company (San Antonio)
South Austin Brewing Company (Austin)
Real Ale Brewing Company (Blanco)
Solid Rock Brewing Company (Spicewood)
Rahr & Sons Brewing Company (Fort Worth)
Franconia Brewing Company (McKinney)
Goliad Brewing Company (Goliad)
The first brew fest of the year promises to be one of the best. The event kicks off on Friday, January 15th and the big festival is the next day, Saturday, January 16th. Make sure to grab your VIP tickets for $50 (in advance) and get access for four hours. You can grab your tickets here.