I've been trying to find a sufficient way to describe Vallensons' Brewing Company for a while now. After visiting a few weeks ago, I knew I wanted to highlight the local feel, the delicious beer, the passion from owner Valle Kauniste, and the beautiful taproom. But at the same time, I didn't know if my description would be adequate to describe a place that, in a short time, has been embraced so greatly by the Pearland community in which it sits.
I first met owner, Valle Kauniste, two years ago at Gordon Street Tavern in Alvin during a Galveston County tap takeover event where every brewer from Galveston County and the surrounding area was in attendance and celebrating the beer being made in the area. At the time, he was a homebrewer who was planning to build a brewery, but Brett Bray and Theresa Hutchings, owners of Fetching Lab Brewery in Alvin kept telling us how terrific his beer tasted. In fact, one beer kept getting praise and it's the one he's most known for. Even back then, he was just as passionate about his craft as he is today.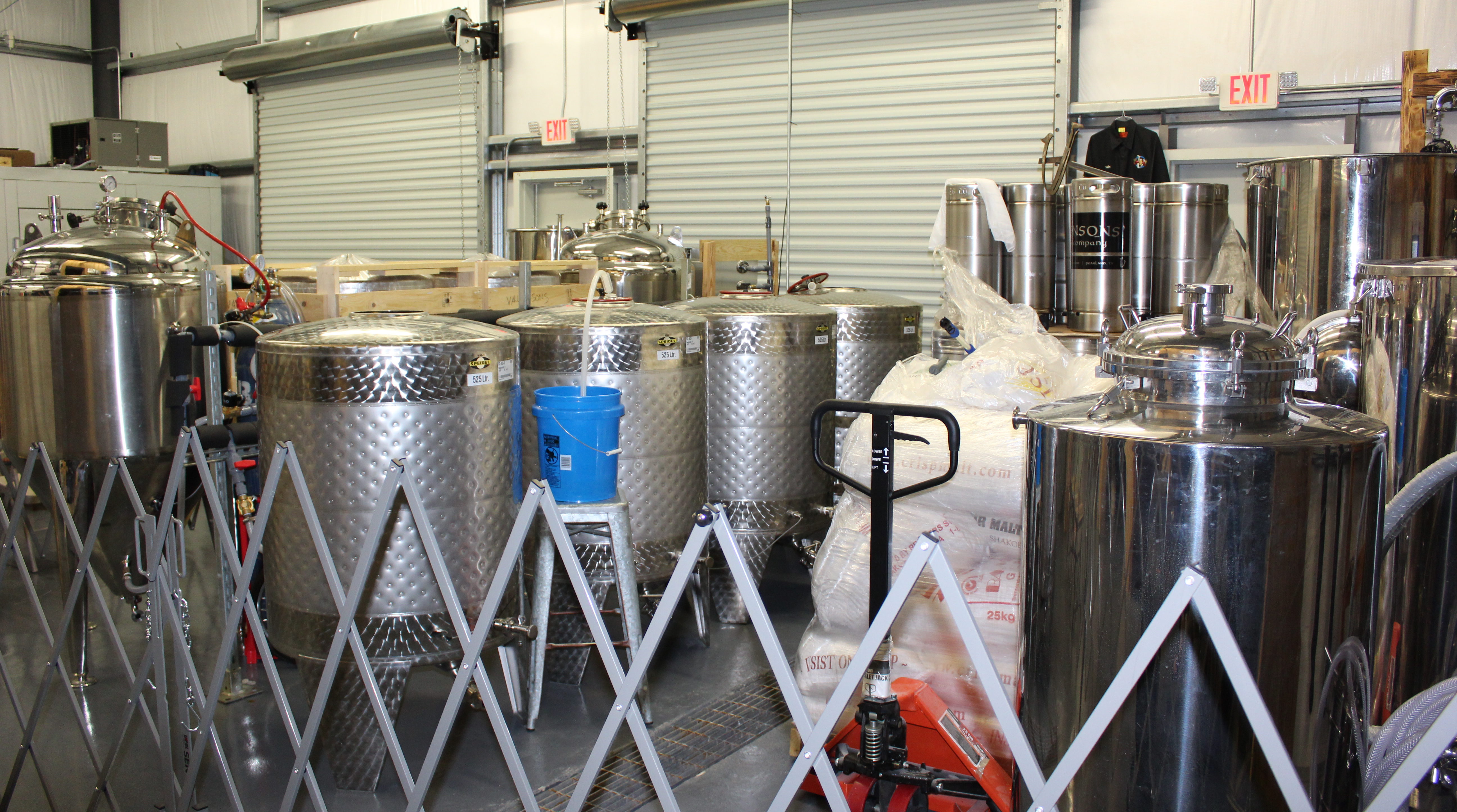 Valle calls the brewery his "out-of-control hobby." Honestly, that's selling himself short because he's no average homebrewer using professional equipment. Most homebrewers don't make a beer that is nationally renowned like his Settlers' Oatmeal Stout. But here it is, being brewed on a large scale and enjoyed by many. A Texas summer isn't the time when most people brew stouts and porters, but Valle throws caution to the wind because he knows the beer quality can stand up, regardless of what time of year it's being brewed. This oatmeal stout is one of those beers that is head and shoulders above any other you'll find in the area. First off, it's a style that isn't brewed often because most brewers are sticking with the trendy hoppy beers. But why would anybody want something hoppy when they can enjoy this fantastic, chocolatey, malty, yet light and balanced stout?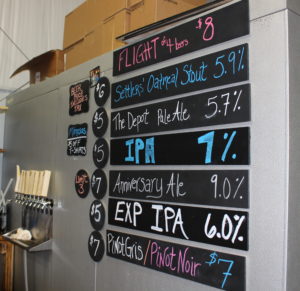 Part of this brewing obsession was ingrained in him during his military service in the United States Air Force in the 1990's. He would tinker with homebrew kits and create beers he wanted to drink. Over time, he kept building up equipment to the point where it was taking over his garage and home. Finally, with enough people reaffirming how tremendous his beers were, the decision was made to open a brewery and the dream became a reality. However, Valle's craft was honed over twenty years of dabbling with water content, different malts and hops, quantities, and various yeast strains. You immediately know he is a master of his craft and not your ordinary person who just started brewing a couple of years ago and is still a novice.
The space is a clean and polished metal building close to Main Street in Pearland. One single ash tree in the back of the building is what sold him on the property and he built the brewery around it. Using his ingenuity, he graded the back of the building to ensure drainage all pours to the back of the field behind the tree, leaving people a beautiful space to enjoy craft beer outdoors without having to walk through muddy fields. Inside, the brewery is designed with the brewing equipment right next to the seating, so you get a chance to see the actual brewing equipment while you're enjoying a pint. With future expansion expected, he built the space to be easily expanded as he can extend out the building in certain areas with little need to build new structure, especially with the large property they have.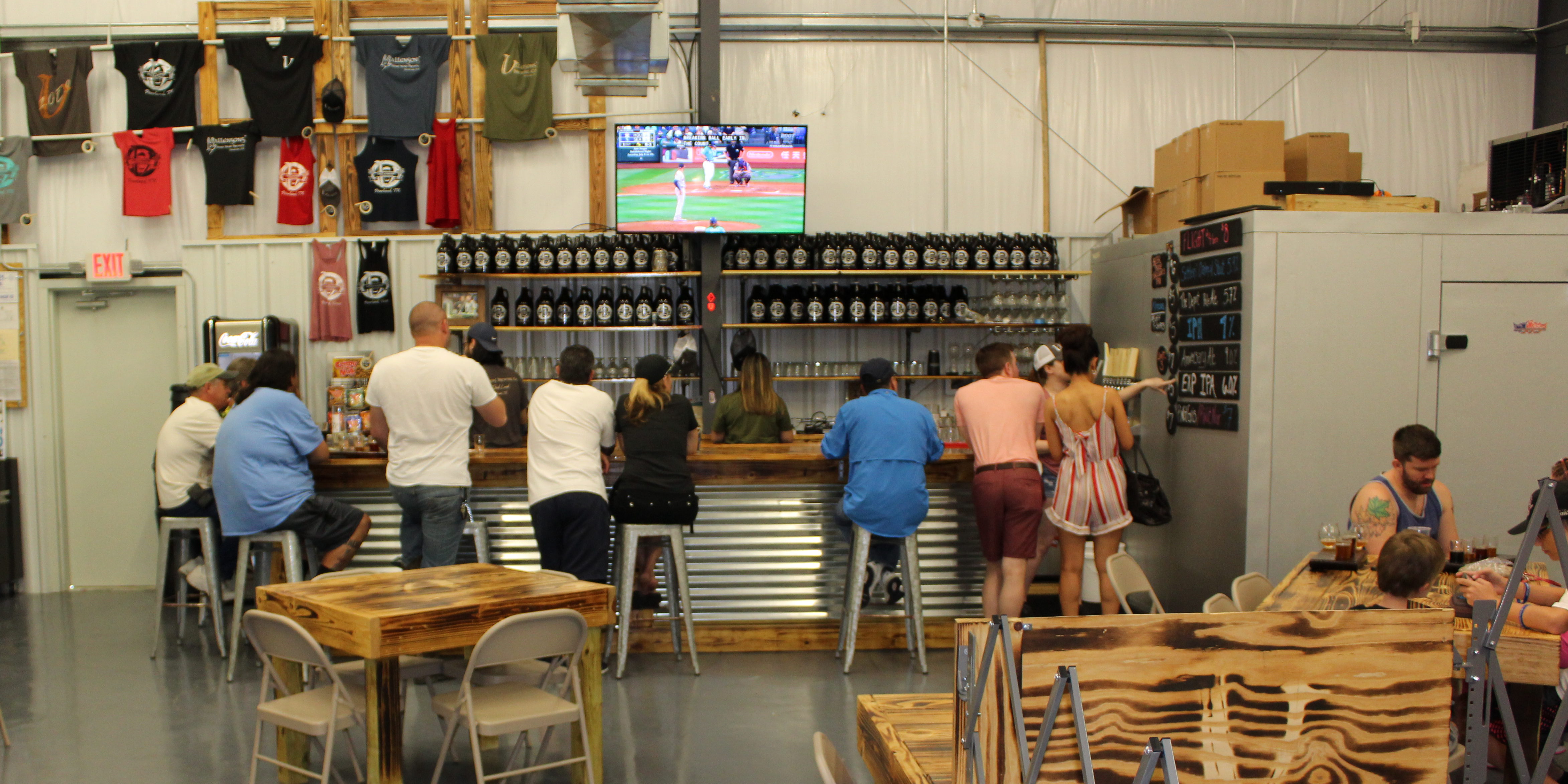 The taproom is a space where one can sit and order a pint, flight, or even a glass of wine (for the non-beer drinkers). Of course, their brewpub licensing allows for growler fills, which I saw several locals capitalize on. I elected for a flight to get a sampling of everything he was currently offering. Valle made it a point to discuss how the small size of the brewery (3 bbl brewhouse) allows him to be very experimental and alter recipes to achieve a better tasting beer. Plus, the beer board would always be changing depending on what he would like to brew that week. While there would be staple brews like the oatmeal stout, other beers would be rotating on and off and it could be likely that my next visit would have an entirely different draft board of availability. This is one of the reasons why I have a passion for visiting smaller nanobreweries because of the experimental nature and new tastes as opposed to visiting a brewery that always has the same beers on tap.
Noticing the clientele that was visiting, Valle and his wife Lori had a clear rapport with most of the people visiting. In fact, it was striking that nearly every single person was greeted by the owners at some point and many were clearly repeat customers. Pearland has become a community that has exploded into a full-fledged enormous Houston suburb over the past ten years and to see a smaller, hometown feel was refreshing and welcomed. Plus, the laid back and welcoming attitude of the owners was something that made me smile. The family-friendly atmosphere mixed with the terrific food by KNE BBQ food truck allowed everybody visiting, including younger children, have a great time. Friends of mine, who met me up at the brewery, brought their children and their dog, so having a place that was welcoming to both was a breath of fresh air.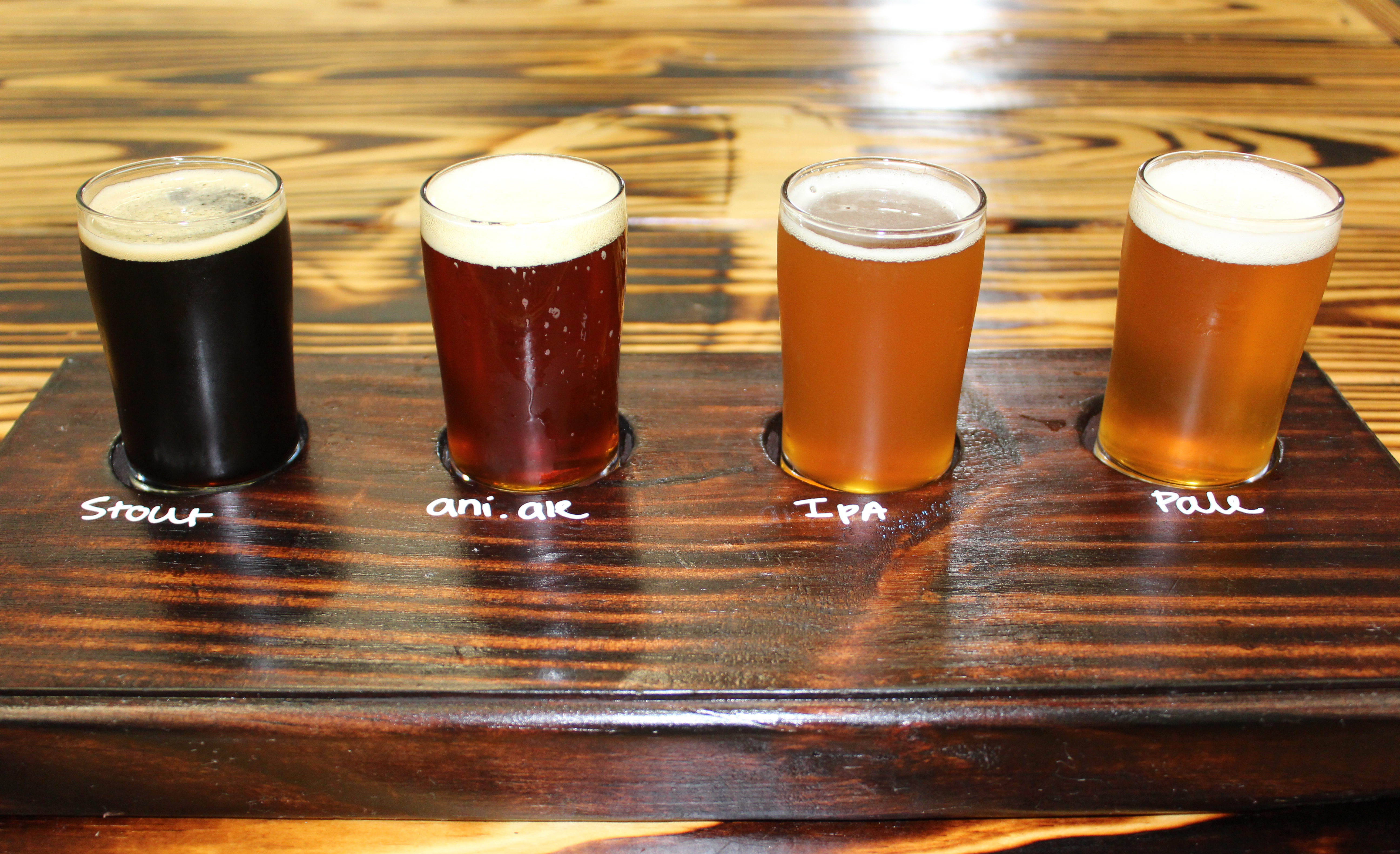 Finally, the beer was something to behold. Outside of the obviously delicious oatmeal stout, his anniversary ale was tremendous. The first question I had was, "you just opened, how can you already have an anniversary ale?" Valle quickly informed me that the beer is one that he makes every year for his wedding anniversary. This year, he and his wife Lori celebrated 17 years of marriage, which is quite an accomplishment. It's one of the beers, he says, he can make in his sleep because he loves to make it and he's been brewing it for so long that he's practically perfected the recipe. It's a strong ale at 9.0% brewed with seven different types of hops, but balanced in a way that doesn't have it taste like a hoppy beer, but rather a sweet beer with a slight bitterness that makes it smooth and easily drinkable, despite the high alcohol content.
Also, the Depot Pale Ale was another beer we absolutely loved. The beer is a perfect 5.7% pale ale with a slight hoppy profile and dry finish that is absolutely delicious. It was one that isn't quite as hoppy as an IPA, but seemed much smoother and appropriate for the summer months in Texas. This one will probably be a growler fill the next time I visit.
Vallensons' Brewery is a place that anybody in the Houston area should visit. Valle's dedication to staying true to his brewing style and tastes while constantly tinkering with recipes assures you that he's striving for perfection. You'll immediately get that sense talking with him and sampling his beer. Plus, any time you can support a local brewery that is making tremendous beer, you have to do it.
Check out Vallensons' taproom out in Pearland at 4081 Rice Drier Rd.
Also, don't forget to follow them on social media via Facebook & Twitter to stay up-to-date on any events or info about the brewery.