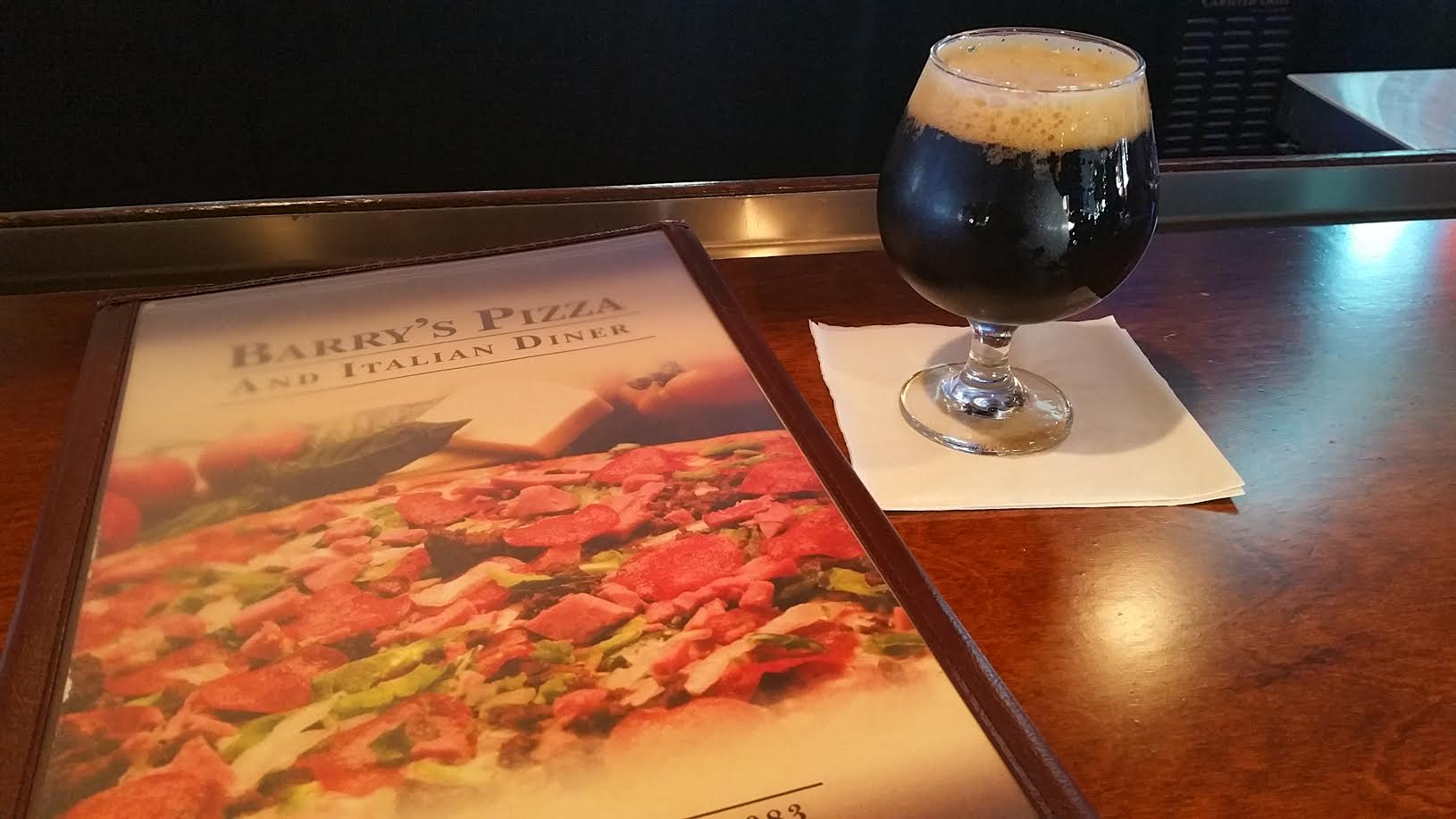 When you think of a great place to drink craft beer, you'd be excused if you didn't know that Barry's Pizza has a great craft beer bar as well as delicious pizza pies. But the commitment to Texas craft beer is apparent as soon as you glance at the taps with a local Houston feel throughout. No Label, Southern Star, Spindletap, and Houston's oldest craft brewery, Saint Arnold, are all regular fixtures on draft.
My latest visit was on Divine Reserve Day when Saint Arnold's Divine Reserve 17 was released. Being the first person there at opening ensured I was the first customer to drink the Baltic Porter on tap at the location. Unlike most other Divine Reserve releases that have been 10% ABV or higher, this porter was a deceptive 9.2%. Deceptive because of its smooth drinkability and balance, it had a tremendously rich chocolate roasted malt taste that was delightful.
The beer is designed to have a sweet, robust flavor. With absolutely no bitterness, the finish is clean and satisfying. The thick chocolate body of the beer allows you to sip the beer and enjoy it and the chocolate taste becomes more prevalent as it warms. As Saint Arnold proves time and time again, no style is too big to execute to perfection and the latest Divine release is no different. I was glad that Barry's Pizza got a keg of this beer since I wanted to enjoy it in its intended form – fresh on draft.
Barry's has been consistently getting Saint Arnold Divine Reserve and Bishop's Barrel releases early. With delivery of bottles with pizza, they set themselves apart from other craft beer specialty bars (Bishop's Barrel coming to mind here). I'm glad that I chose to celebrate with them because I love supporting unique restaurants that support local breweries.