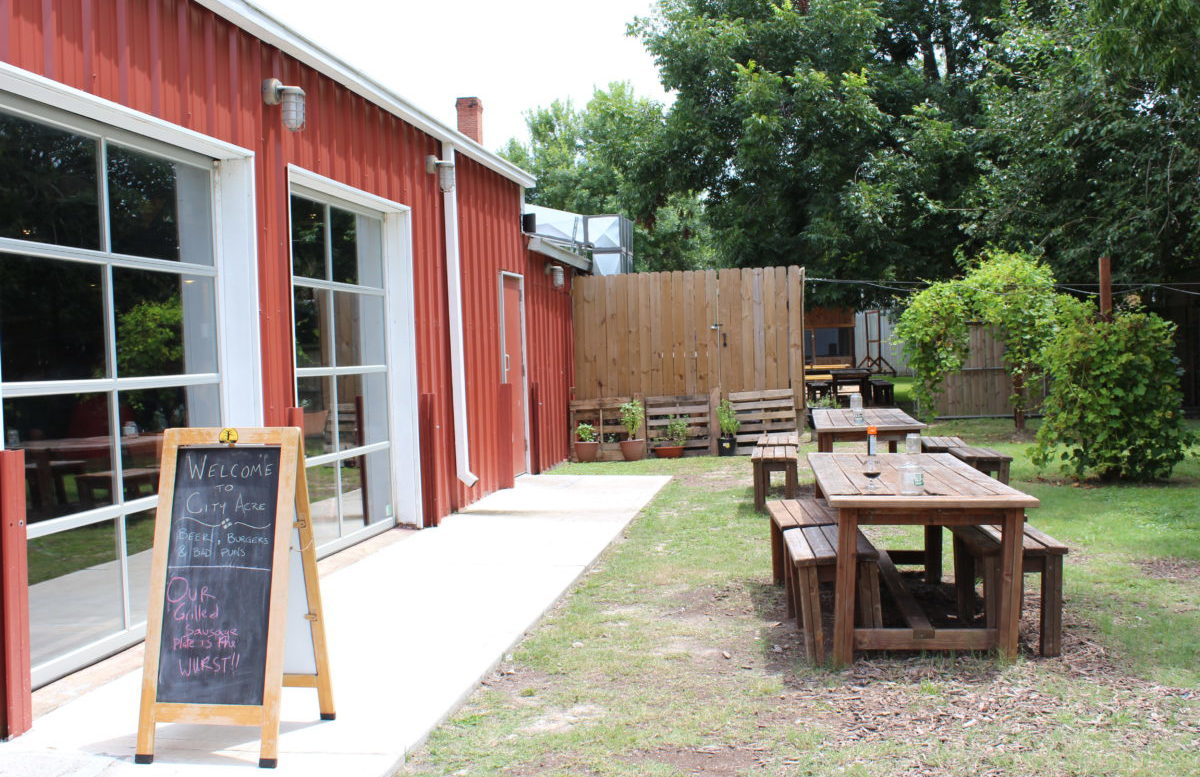 If only I had visited this brewery when it was cooler. We would have spent an entire day outside enjoying this unique venue.
Located about a mile away from Spindletap Brewery is City Acre Brewing on the northeast side of Houston. The brewery is the length of a city block and is a quiet, peaceful oasis just steps away from Highway 59. With an outdoor area that could make just about any brewery envious, there are numerous spots to sit and enjoy beers with friends in the shade or out in the sun.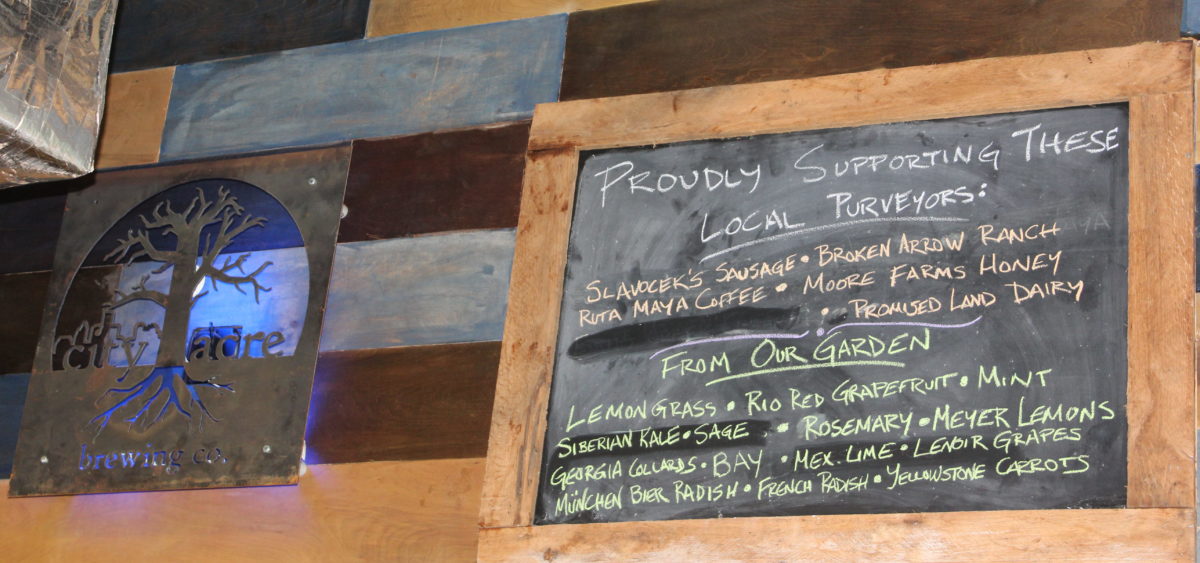 In addition to having a ton of places to sit, there are wide open spaces and a functional garden that serves as the source of many of their fruits and vegetables for the brewpub food menu. Some of the items that were from the garden during our visit were lemongrass, Siberian kale, Mexican lime, Yellowstone carrots, among other things. We didn't order any of the food, but some of the choices coming out of the kitchen looked delicious – the German spätzle, which was a German version of mac and cheese, looked particularly wonderful.
The brewery property features a gorgeous gothic mansion that appears to be used for special events like weddings, parties, and meeting venues. My wife and I both talked about how if we were younger and could do our wedding all over again, it would be in a venue like this. With the house looking like something out of an Alfred Hitchcock movie, it's only fitting that the owners recognized this fact through the beer naming of one of their staples.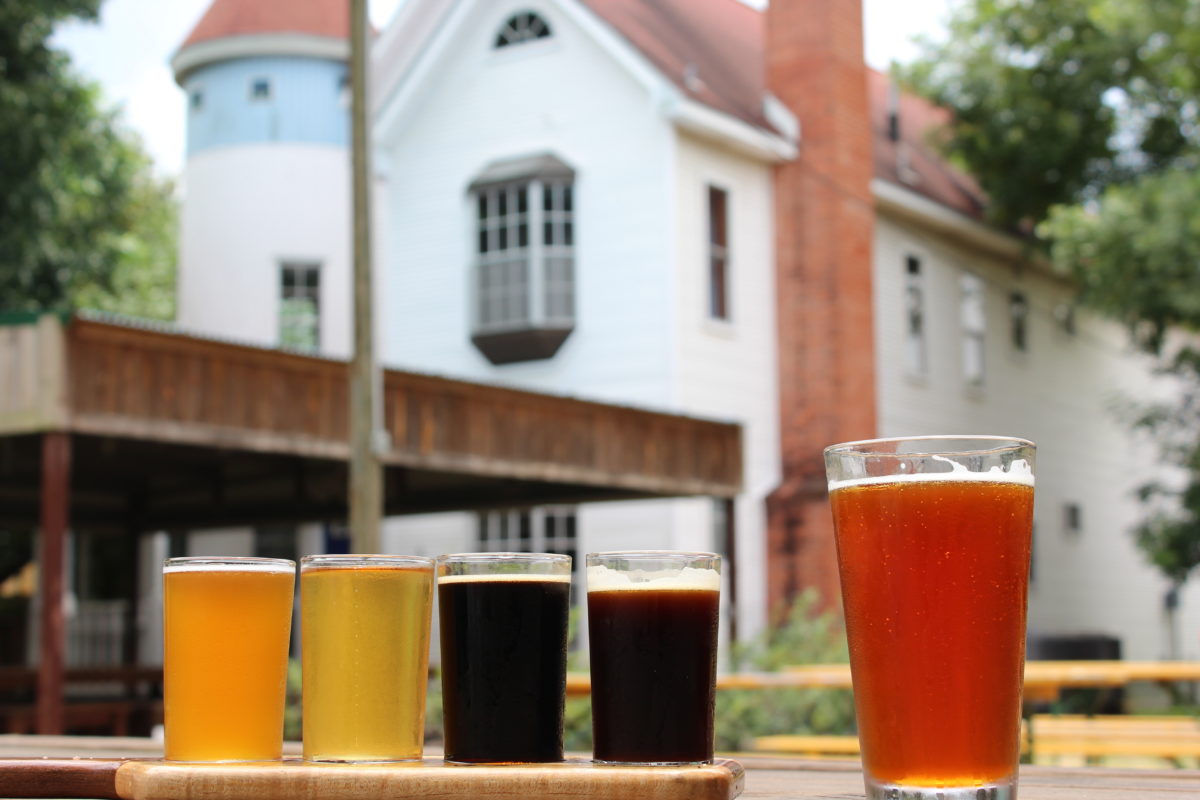 One of the beers on my opening beer flight was Hitchcock Blonde. Unfortunately, this beer was a bit problematic for us as we got a bit of skunkiness on the nose, but the taste of the beer was fine. It could possibly be the heat affecting the beer, but this was the only one that had an issue. Based on feedback from other customers, it could just be a minor issue that has probably already been fixed. However, the rest of our beers were great. The other three on the flight paddle were Skull Creek Kolsch, Vigo Russian Imperial Stout, and Tweaky Wheat coffee-infused Stout. Of those, our favorites were definitely Skull Creek, which was refreshing and tasted like an apple orchard and Vigo, which had a rich malty flavor with a bit of sweetness. I only wish I could have enjoyed a full snifter of this beer since there are few breweries in Texas who are doing a Russian Imperial Stout in the summer.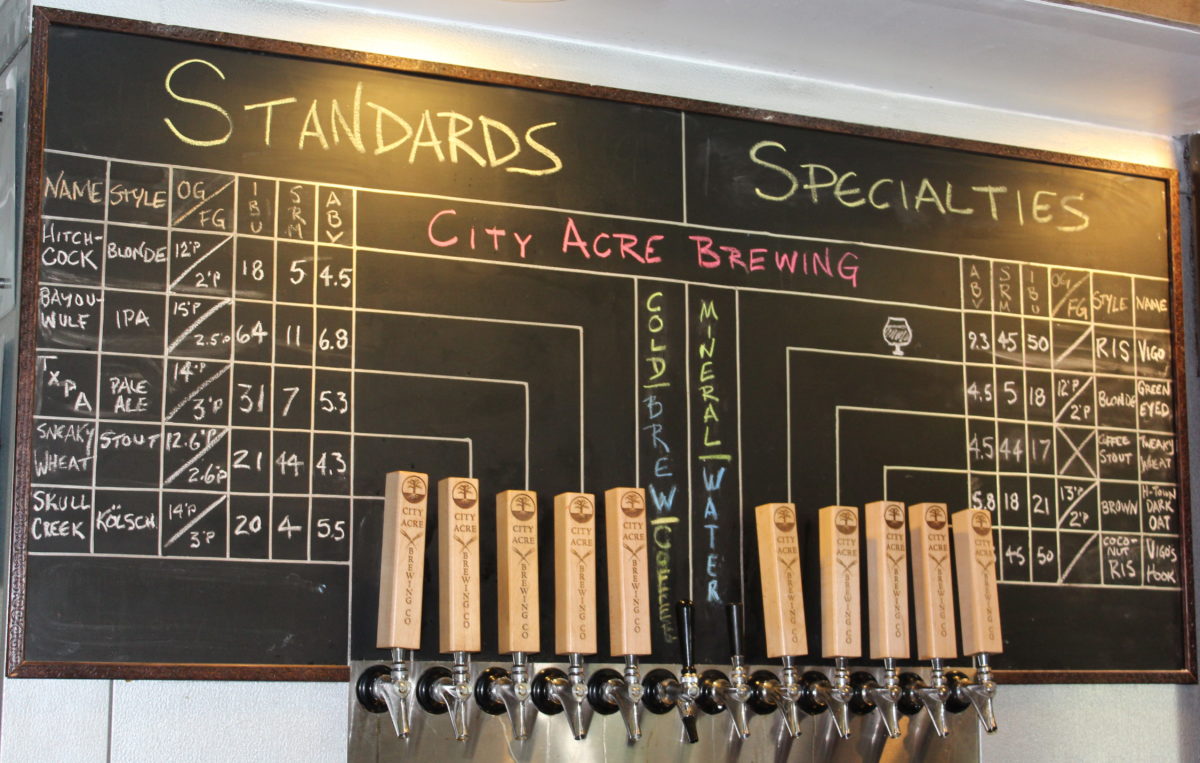 We also ordered two pints of their selections which were the Bayouwulf IPA and TXPA Pale Ale. By far, the most enjoyable beer of the ones we tasted all day was the TXPA. This pale ale had a bitterness that was complemented by a grassy finish. Plus, with the beer being only 5.3% ABV, it was one that we could have enjoyed all day long. In the future, this is going to be one that will make us bring our growlers for filling to-go.
A unique aspect of the brewery is their mug club membership. For $29.95 for one person or $49.95 for a couple, you can get access to your own mug that is kept on premise. In addition, each pint of beer ordered is poured in the mug for 20oz of beer to up your intake for no additional cost. Plus, we liked the fact that the members get first access to their tasting events and exclusive dinners. For those who are interested in being regulars, this is the perfect way to maximize your love of the brewery. It's currently on a waiting list, but their enrollment for the new year is coming soon.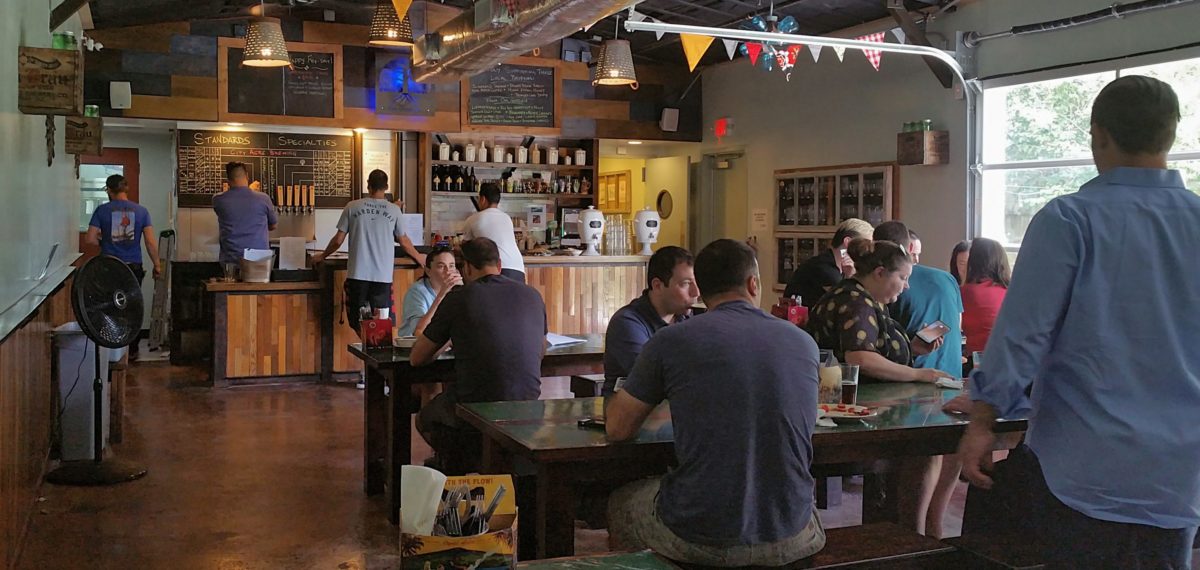 The family-friendliness of the brewery taproom was great as they also make some non-alcoholic options like house-made sodas and cold brew coffee. The place feels more like a German beer hall with long tables and group seating environment, so you can get to know your neighbors easily and make new friends.
For a brewpub that has only been open a year, they certainly have their beer and food menu down pat. Our next visit will be for a complete meal and delicious beverages. It's a comfortable spot where you can either show up with friends to enjoy their beer or non-alcoholic options or meet new friends over some beers and German fare. We can't wait to sample their food menu to truly complete our experience.