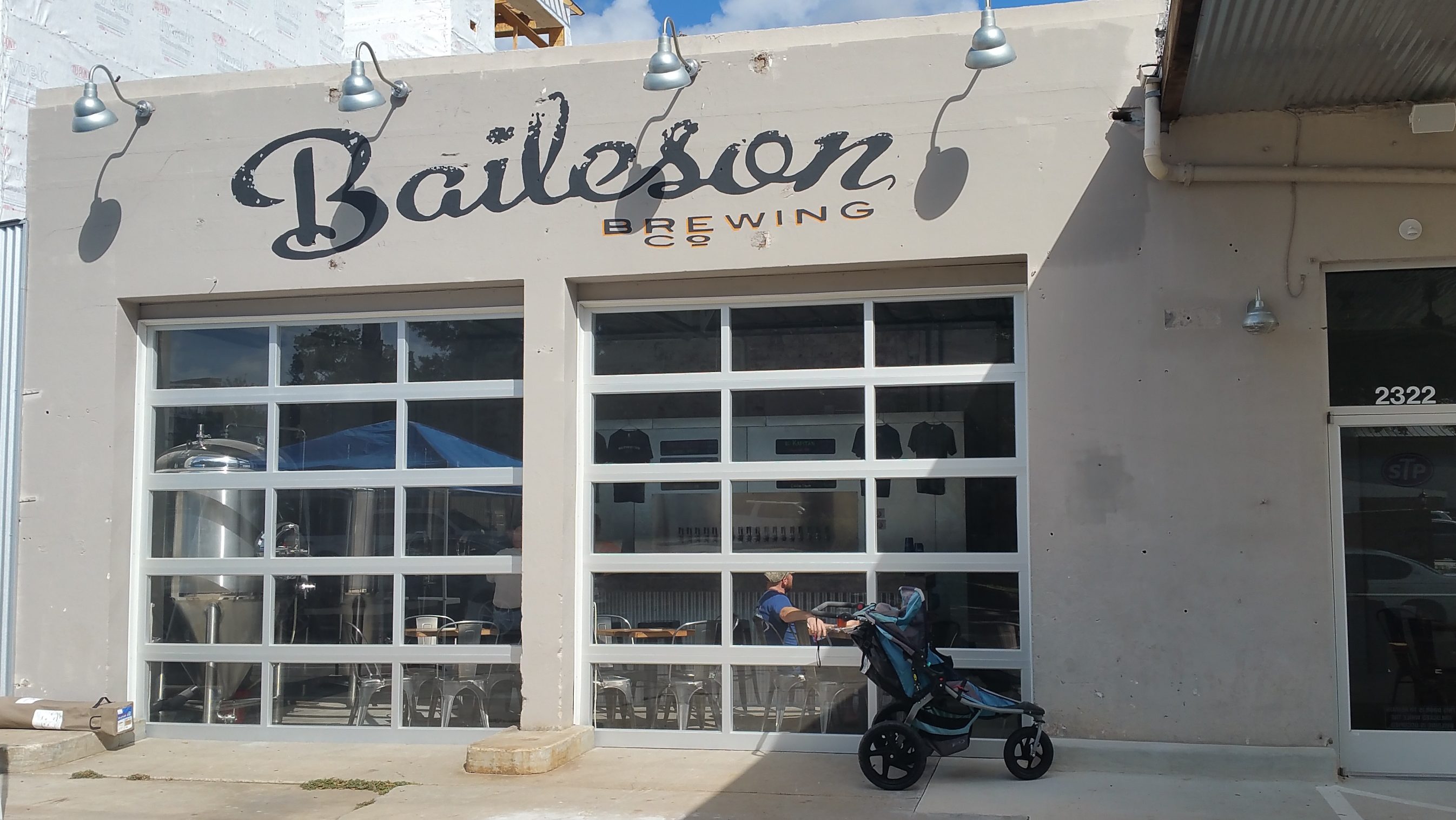 We genuinely appreciate any brewery that is dog-friendly. By dog-friendly, we don't mean allowing dogs on the patio. We mean allowing (well-behaved) dogs inside, asking if you need a water bowl for the pooch, making dogs a part of the entire experience. You only get that from other dog lovers and the owners of Baileson Brewing Company (Adam Cryer and Sarah Pope) in the Rice Village area of Houston have built an entire brewery around their love of their dogs, Bailey and Jameson.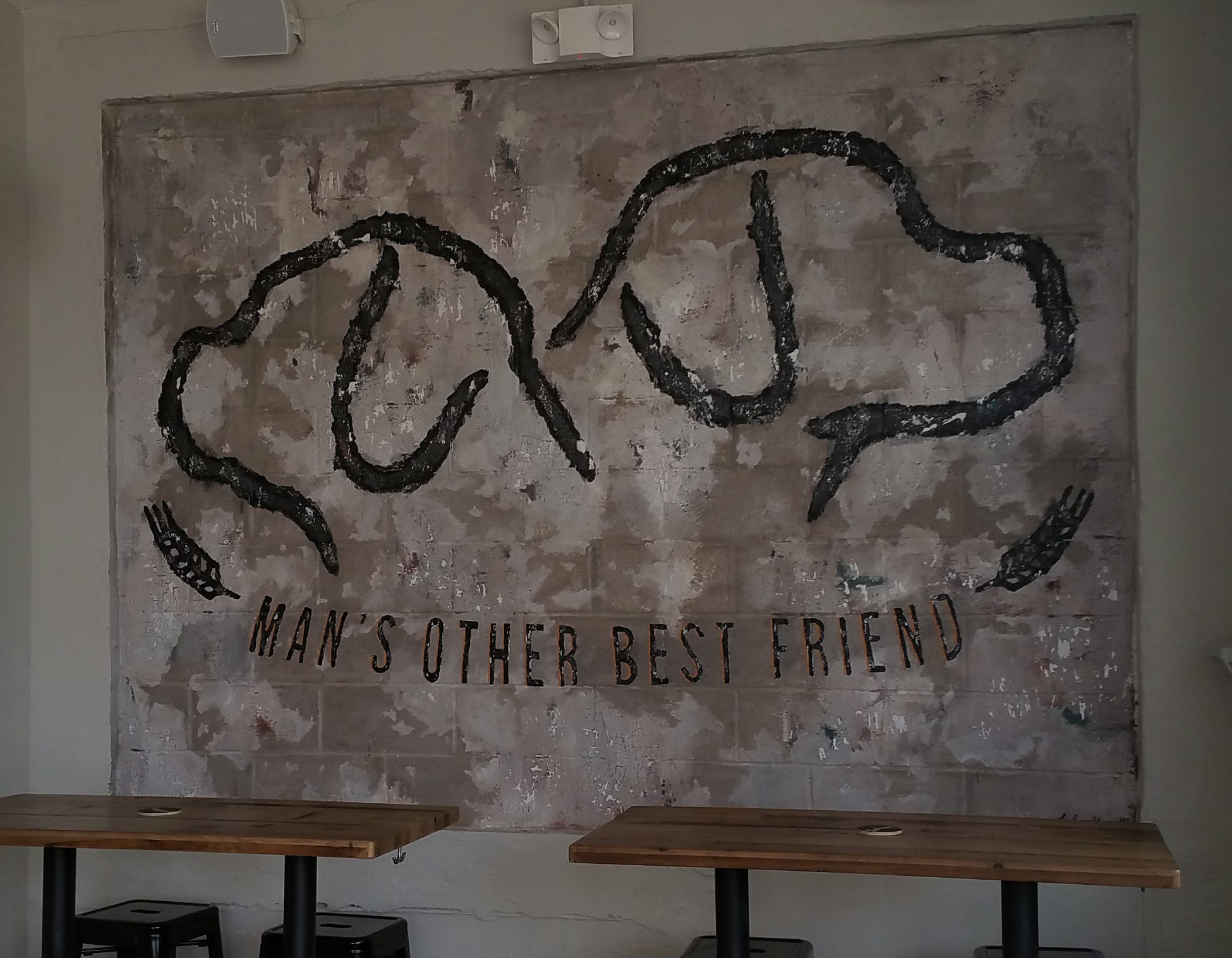 Keep in mind, this brewery isn't just a kitschy gimmick with no beer. What they're producing is fantastic beer in a perfect part of town. On our visit, their Oktoberfest Märzen was the standout beer during a time when everybody has their own version of the popular fall classic. Unbelievably crisp, the sweet malty caramel notes are balanced with a mild hoppiness on the finish. It's been one of the most enjoyable Oktoberfest beers we've enjoyed this entire season and we try to sample every brewery's Oktoberfest offering when making the rounds across Texas. In addition to that wonderful Oktoberfest, we were thoroughly pleased with one of their flagship brews, Masinghorn IPA. It's dry-hopped using Citra, Mosaic, and Galaxy hops and gives off a nice dry bitter finish without being a palate wrecker. The citrus flavor of the IPA was enhanced by the slightly dank taste on the finish. Without a doubt, this will be a must-drink beer year-round.
The aspiration of the brewery seems to be is the definition of the neighborhood local brewery you see in cities like Denver. A small taproom catering to the local crowd within a close radius and a positive relationship with other local businesses in the area were some of the things we observed during our visit. Evidence? Baileson has a great relationship with Vinology (a wine bar) next door and will recommend the non-beer drinker to also visit next door and grab a glass of wine if they are so inclined.
One of the things the owners brought up is the fact they are the closest brewery in Houston to Reliant Stadium and Rice Stadium, not to mention being very close to TDECU Stadium as well. Being so centrally located should serve well for them in the long run with many thirsty Texan, Cougar, and Owl fans having easy access to the brewery before or after a game.
The small space is ideal for the brewery with their small batch system. They are only open on weekends with hours on Friday from 4 to 10pm, Saturday from 11am to 10pm, and Sunday from noon to 9pm. The spot is an old 1950's automotive service station that has been converted into a covered outdoor seating area with picnic tables and full garage bay doors that can roll up and let you into the taproom with indoor seating at the bar and various tables throughout the area. With a smart layout, they should be able to fit 30-50 people comfortably indoors and out on a normal day at the taproom. Plus, with no kitchen, they are able to focus their efforts on the beer while still having room to bring in food trucks or, like on our visit, a pop-up from Blue Smoke BBQ.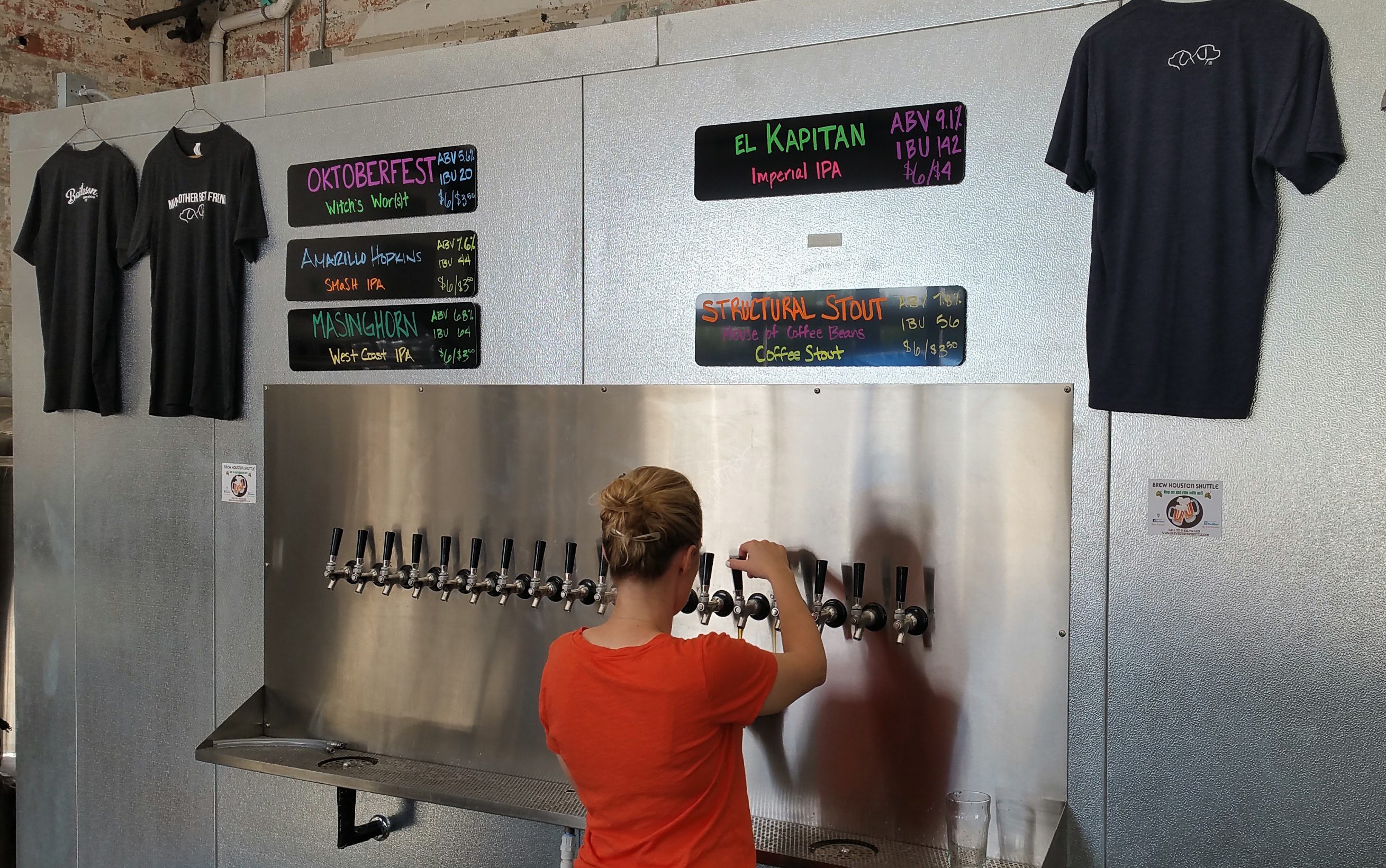 They've only been open since Labor Day weekend, so in a little less than two months, they've managed to make a name for themselves in the Houston beer scene. Simplicity and unbelievable customer service are the key attributes that made our visit very enjoyable for my wife, our two dogs, and myself. A visit to the brewery should be on any Houstonian's brewery bucket list. Bring your pups, go for the beer, but stay for the enjoyment of seeing how everybody seems to genuinely enjoy themselves when they visit.
Want to get to know Baileson Brewing a little better? Check out all the ways you can find them online. Follow them on Facebook, Twitter, and Instagram for the most up-to-date information or just make the trip out there to see for yourself.