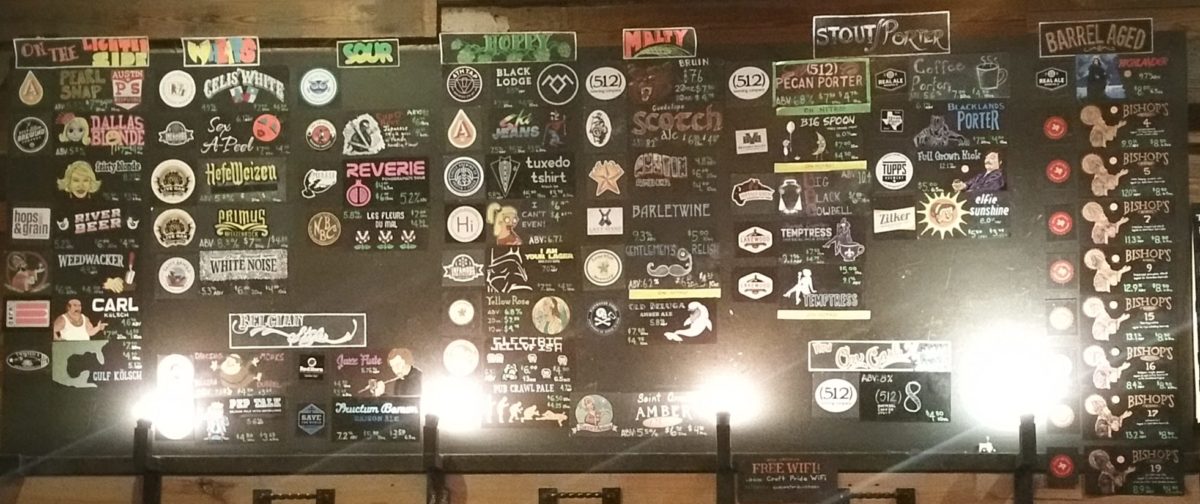 Obviously, Texas craft beer is our passion at SHADE. It's also a passion of Craft Pride, which is why we've supported this business for as long as we've been around. However, they decided to tap into their cellar, break out every Bishop's Barrel release in Saint Arnold's history, and make them all available for purchase on Saturday, January 20th.
First of all, we've never seen an event like this for Saint Arnold's beer that wasn't hosted by Saint Arnold. I can recall when Saint Arnold did a Divine Reserve vertical tasting of batches 1-15 a couple of years ago, but that event was in Houston and was hosted by the brewery. This event was hosted in Austin at Craft Pride with the Texas craft beer haven serving as the hosts, curators, and sellers of Bishop's Barrel 1-19.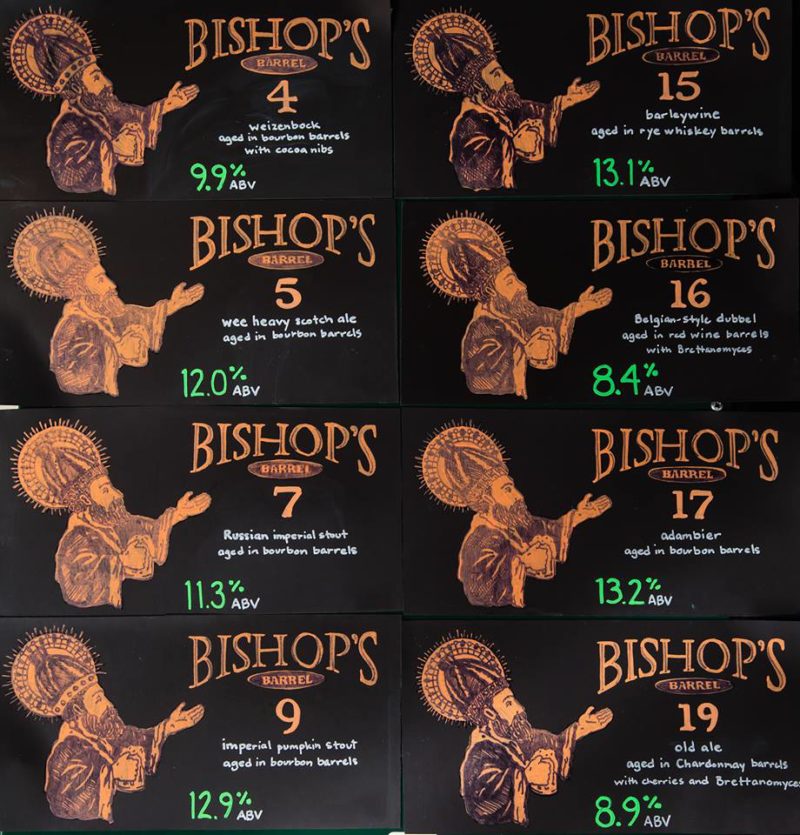 Leading up to the event, we thought that only the bottles were to be sold with maybe one or two offerings on draught. Instead, Craft Pride put eight of the Bishop's Barrel series on tap to please anybody seeking to taste their barrel-aged beers that are limited releases and rarities.
Bishop's Barrel #4 – Weizenbock aged in bourbon barrels with cocoa nibs
Bishop's Barrel #5 – Wee Heavy Scotch Ale aged in bourbon barrels
Bishop's Barrel #7 – Russian Imperial Stout aged in bourbon barrels
Bishop's Barrel #9 – Imperial Pumpkin Stout aged in bourbon barrels
Bishop's Barrel #15 – Barleywine aged in rye whiskey barrels
Bishop's Barrel #16 – Belgian-style Dubbel aged in red wine barrels with Brettanomyces
Bishop's Barrel #17 – Adambier aged in bourbon barrels
Bishop's Barrel #19 – Christmas Ale aged in Chardonnay barrels with cherries and Brettanomyces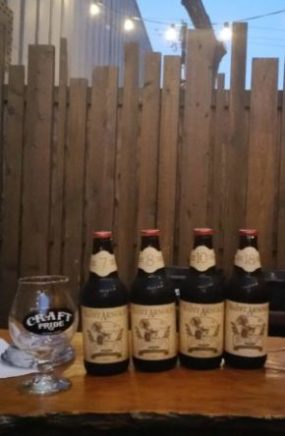 The event kicked off at 4:00 PM with bottle sales scheduled to start at 5:30 PM. Obviously, bottle selection was limited for earlier versions of the Bishop's Barrel series, so rarities like batches 1, 2, and 3 were gone quickly. We ended up securing bottles of #7 (the Russian Imperial Stout), #8 (a slightly higher ABV Russian Imperial Stout), #10 (a bourbon barrel-aged Barleywine), and #18 (an Oat Wine aged in WhistlePig rye whiskey barrels). Our main goal was to acquire versions we either enjoyed thoroughly or ones that we have never tried (hence, the purchase of #18).
Surprisingly, many of the attendees left soon after purchasing their bottles instead of enjoying the offerings on tap. Shockingly, all eight of the draught choices remained on tap the next day. Fortunately, we were able to drink the Weizenbock, the Wee Heavy, and the Russian Imperial Stout as we were most interested in how these older versions held up. All were outstanding with the Wee Heavy being the clear winner. The rich, caramel flavor of the malt aged perfectly in the bourbon barrels giving it a sweet candy taste. The bourbon barrel aging was executed to perfection as there were hints of oak, but not an overpowering level of booziness.
Craft Pride hosted one of the best Texas craft beer events we've seen in a long time. Between the selection of beers, the organization of the bottle sale, and the knowledge of the bartending staff regarding each beer, we were thoroughly impressed.