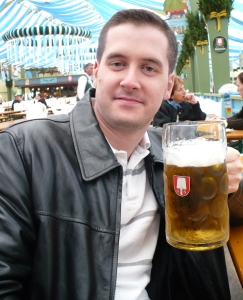 This blog is dedicated to the Texas craft brewing scene that has been growing rapidly for the past 20 years. Texas continues to be one of the hottest areas for thriving craft breweries and now rivals the top brewing locations of Oregon, California, and Colorado. Celebrating Texas craft beer is what we're about and we're committed to opening your eyes to the best this state has to offer!
Launched January 2015, SHADEtxcraft.com will be searching for all of the best TX craft beers available. SHADE stands for San Antonio, Houston, Austin, Dallas/Fort Worth, and Everything in-between. If any of our readers have favorite recommendations, please send them to tim@SHADEtxcraft.com.
Check out my latest beer news and reviews here.